Have you ever dreamed of having your very own larder or pantry?  Well, you might have noticed that they're making a come-back… and you don't need to live at Downton Abbey in order to have one!
Once a mainstay in a hardworking kitchen, the larder was a necessity for keeping meats, dairy and eggs fresh, but since modern refrigeration, the humble larder fell out of fashion within the contemporary kitchen.
Now we might be a little bit bias, but we love a good larder and we're thrilled to see its revival at the Griggs & Mackay workshop! With it's excellent and versatile storage options, it's no wonder the larder cupboard has found its way to the top of many of our client's wish-lists.
One of the greatest benefits of having a larder cupboard is that they don't always require a lot of space. Depending on your kitchen, you can opt for a single, slimline larder with just one door, a half-larder that sits on a worktop, or if you have plenty of space to play with, then a full-size double larder is worth every penny.
'Most people have got their food stored in loads of different cupboards but, to be able to open a concealed door and have all your kitchen supplies and condiments in one space, is really attractive.'  – Phil Spencer
Plus, larders aren't just for storing food anymore! They can hold small appliances, serve as extra worktop space, or work as a tea and coffee or breakfast station.
Take a look at some of our favourite bespoke larders, designed for all sorts of spaces and lifestyles…
---
The Double Larder

This impressive double larder was designed to store a multitude of different items. With shelves, racks and draws to boot, everything from foods and spices, to china and appliances all have their place.
When closed, this fully integrated larder flows seamlessly with the rest of the kitchen cabinetry, skillfully and stylishly hiding away the everyday mess of a family home.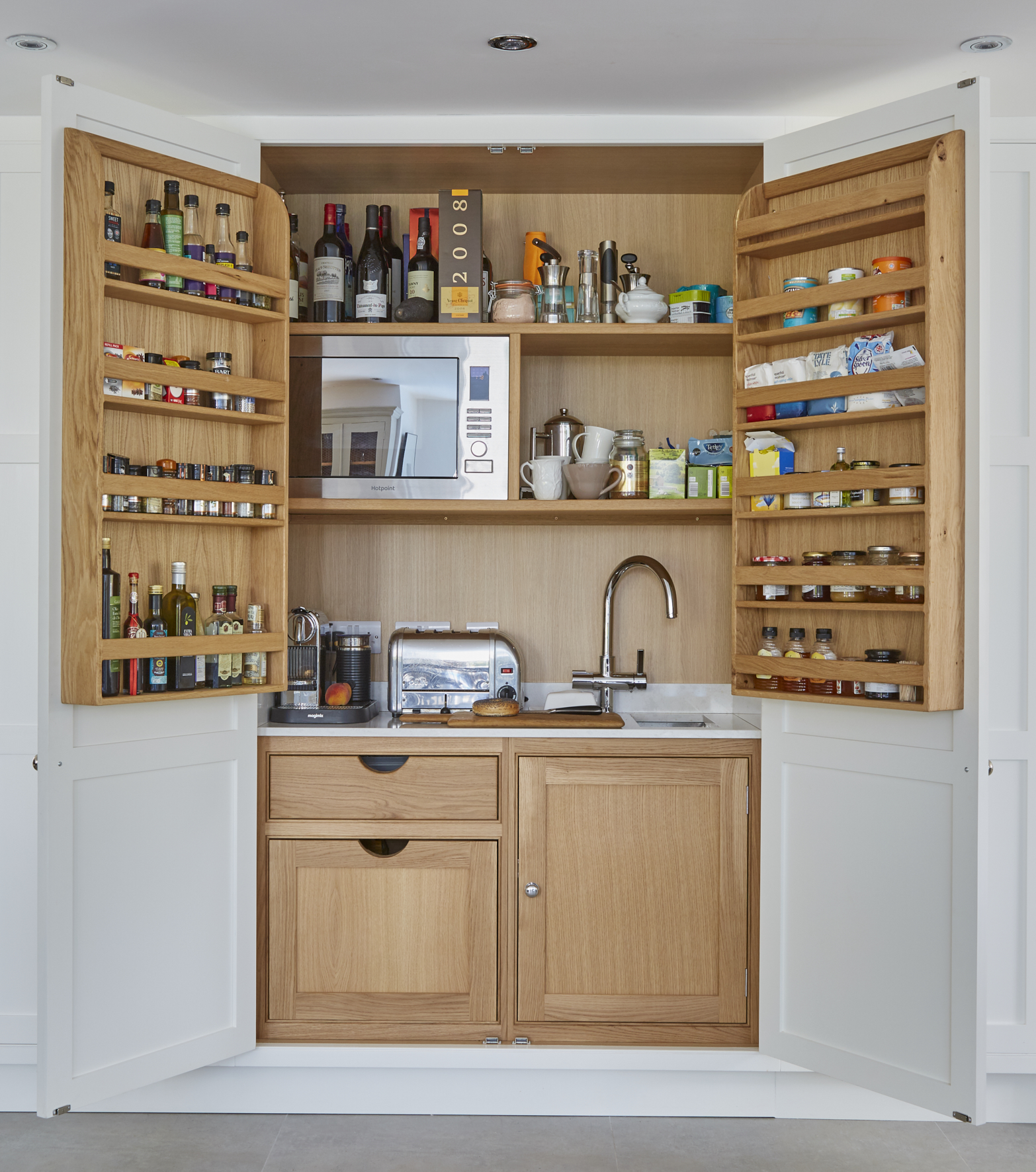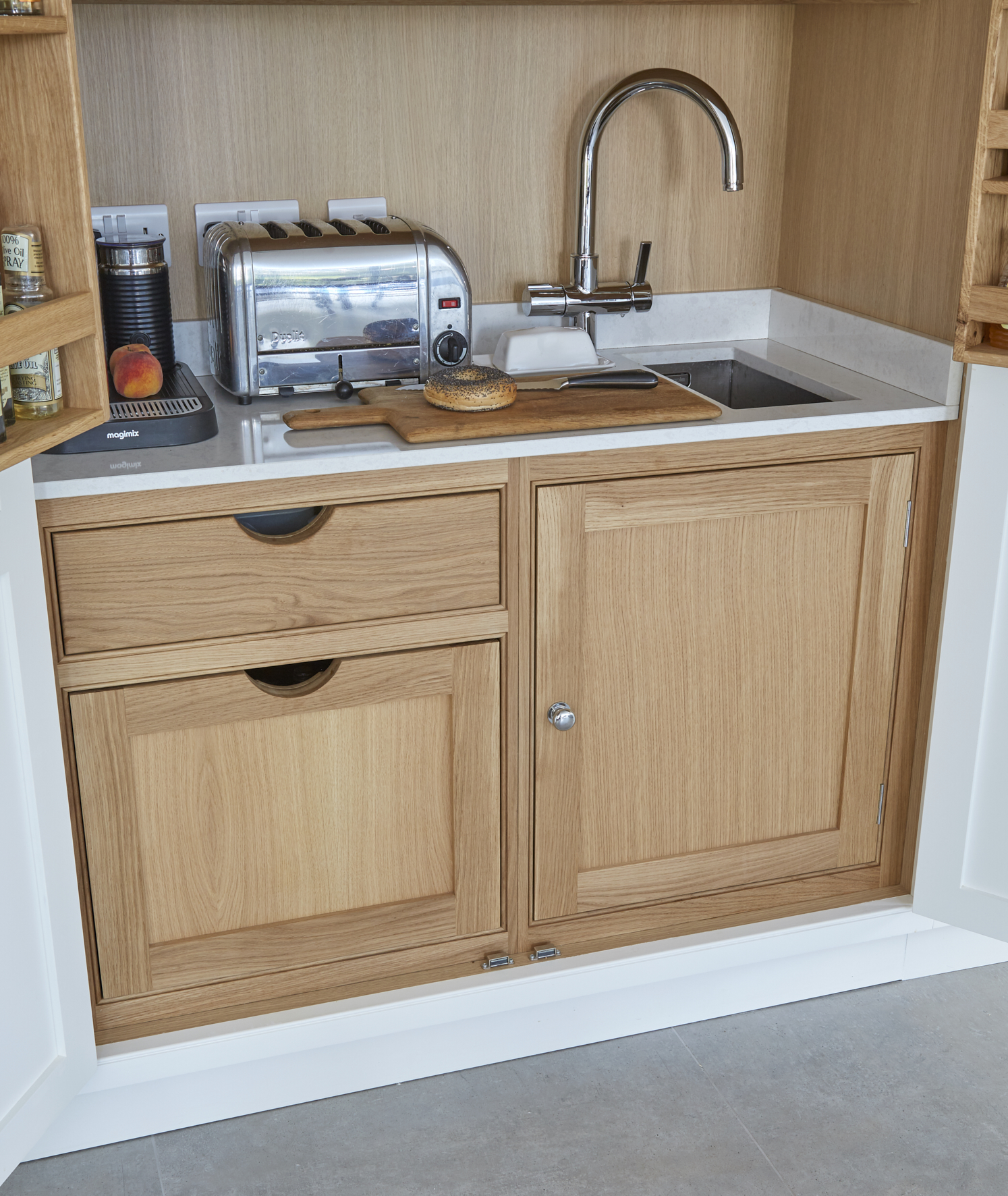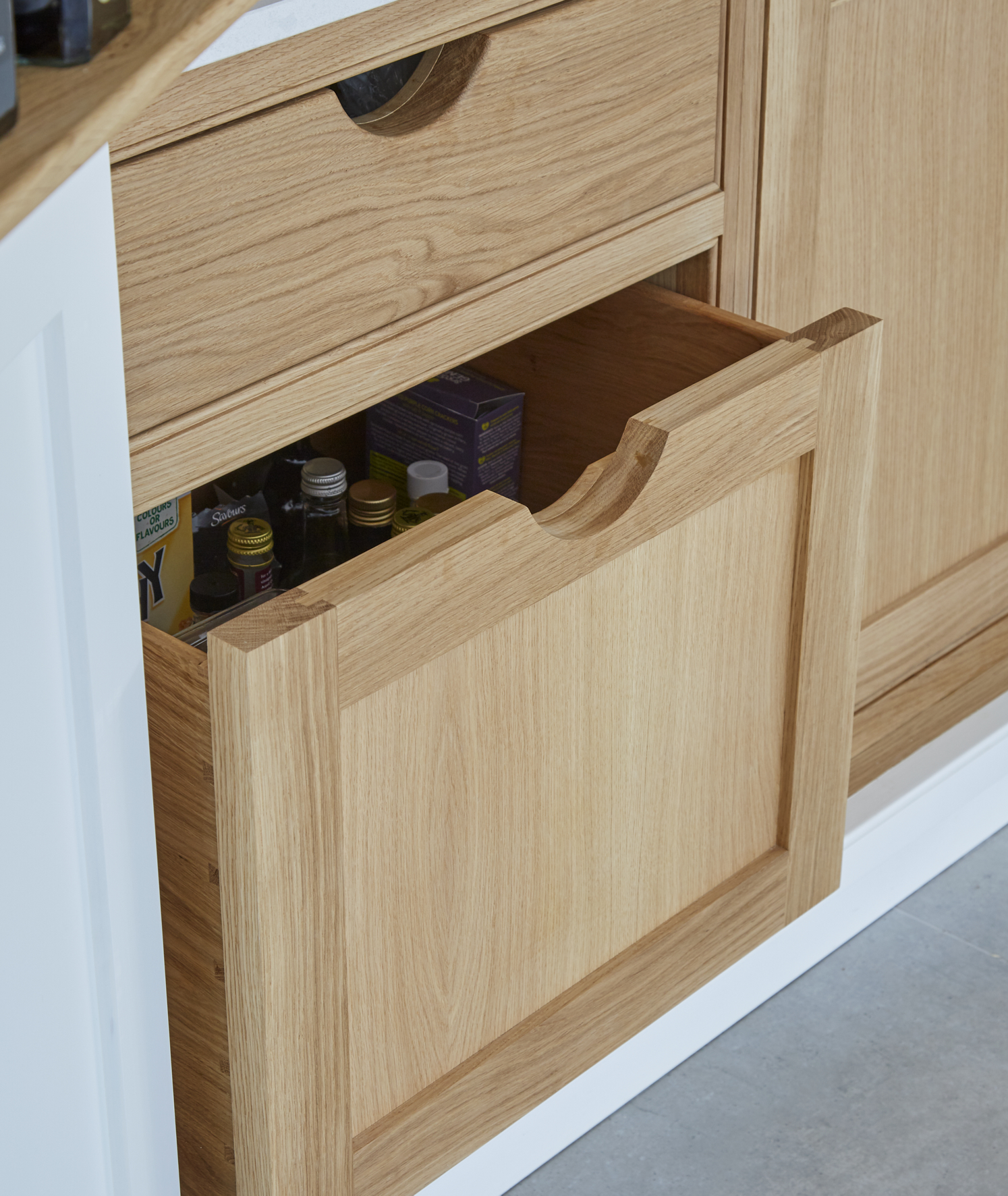 ---
The Freestanding Larder
A freestanding larder unit is a great option, especially if you don't want to change your whole kitchen. They can be designed, built and painted to fit the rest of your cabinetry.
With tardis-like depth, you can really make the most of the endless storage space it provides. With adjustable shelves at different heights, an assortment of items can be neatly stored and easily accessed. Below, deep drawers offer further storage for tidying away crockery, or even pots and pans.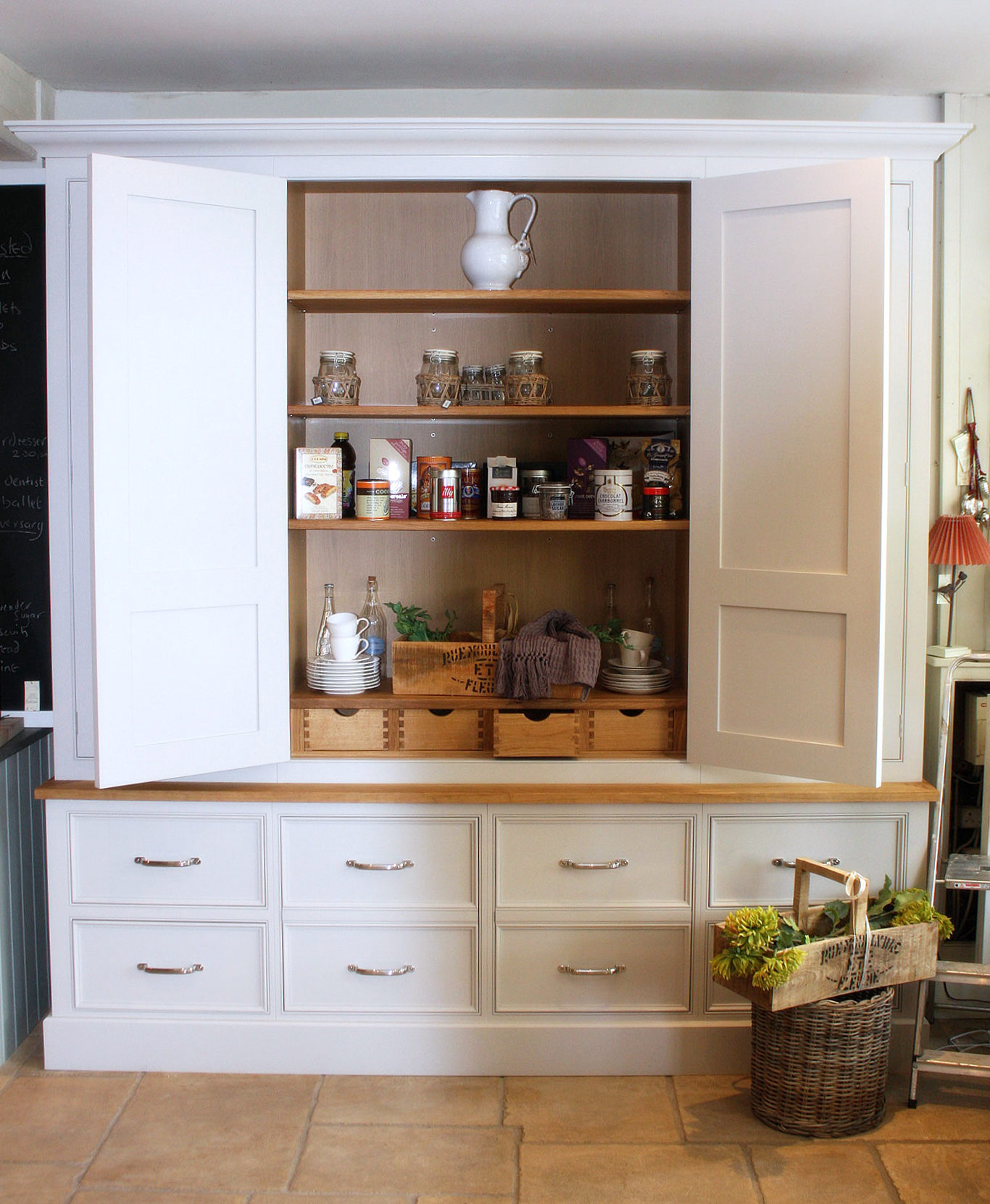 ---
The Breakfast Station
We loved creating this modern twist on a larder unit, as it shows just how versatile a larder can be. This coffee and breakfast station was designed to hold everything you need to start the morning off just right!
Bi-folding doors tuck seamlessly away to display teapots, cafetieres and crockery, whilst integrated appliances are ready for use. Plus, with plenty of drawer space below, all tableware and linens can be kept together in one place.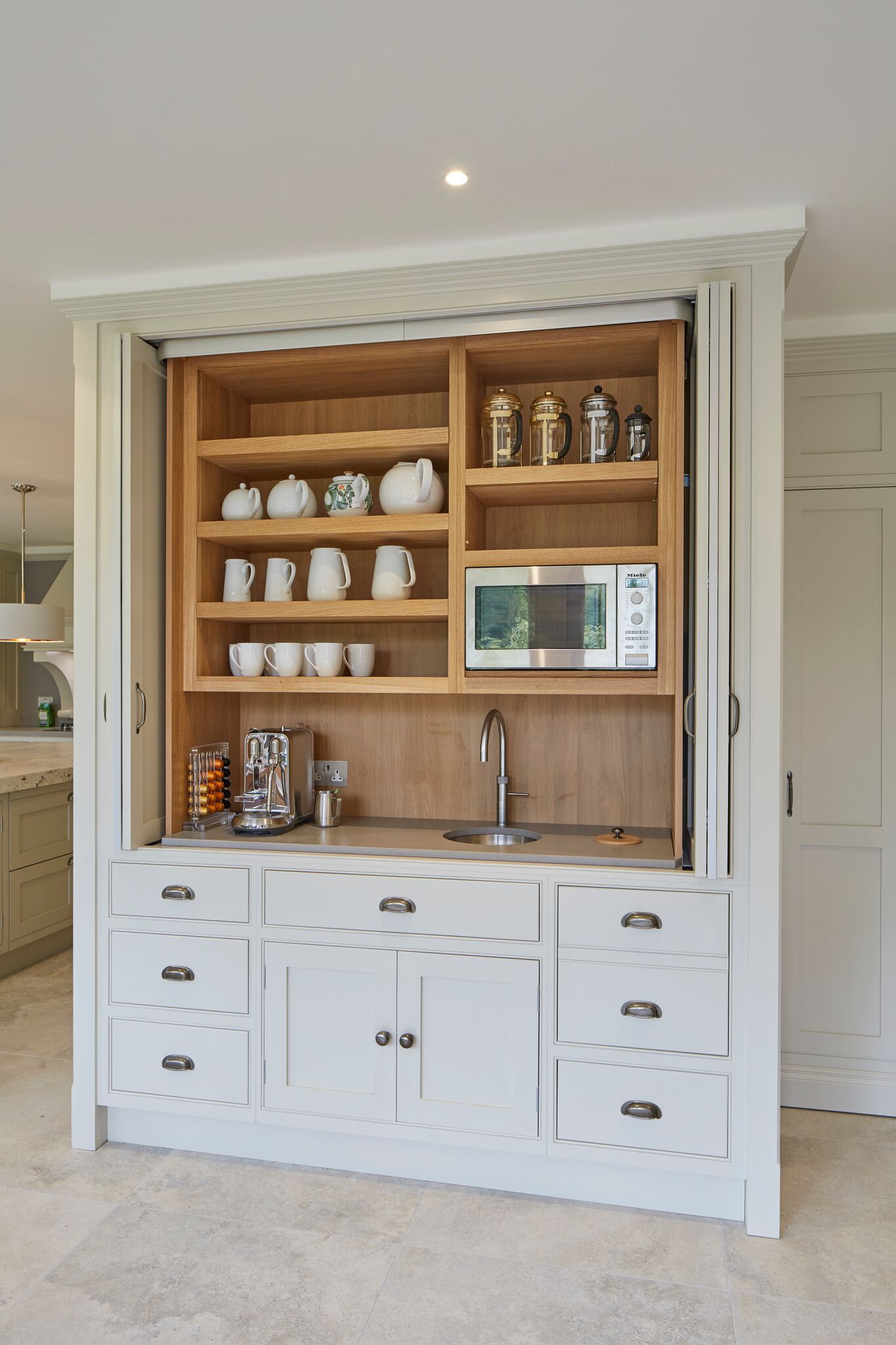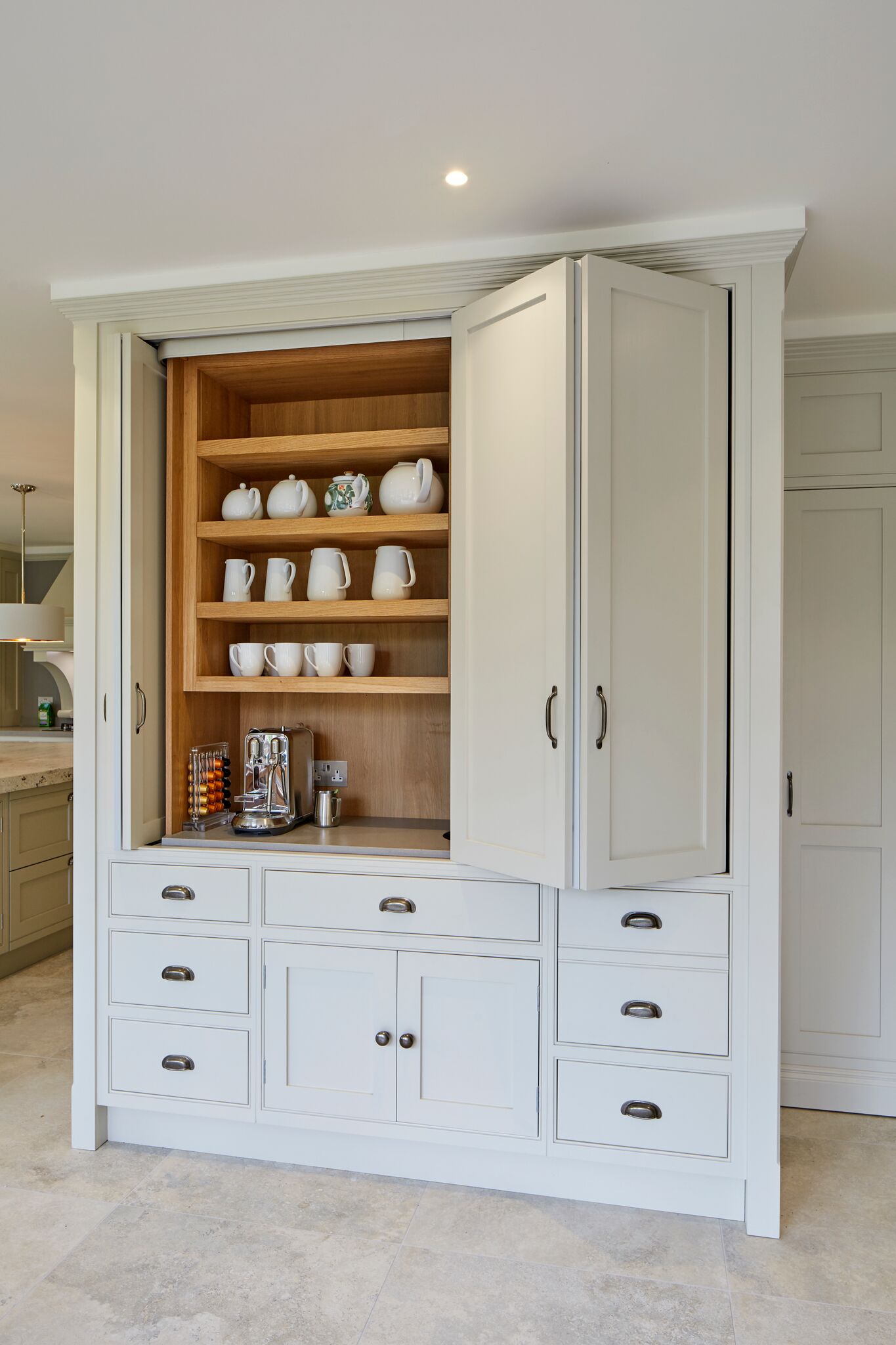 ---
The Slimline Larder
Now don't be deceived, as even a modest larder can accommodate what would otherwise be stored over several cupboards. With spice racks mounted on each door and pull out drawers that run the entire width of the unit, you can ensure that nothing will get left in the back of cupboard.
If you only have space for a single-door larder unit, then a narrow and full-height design would be a great option. It's also perfect for putting in a corner, with both static shelving and pull-out drawers for easily reachable ingredients.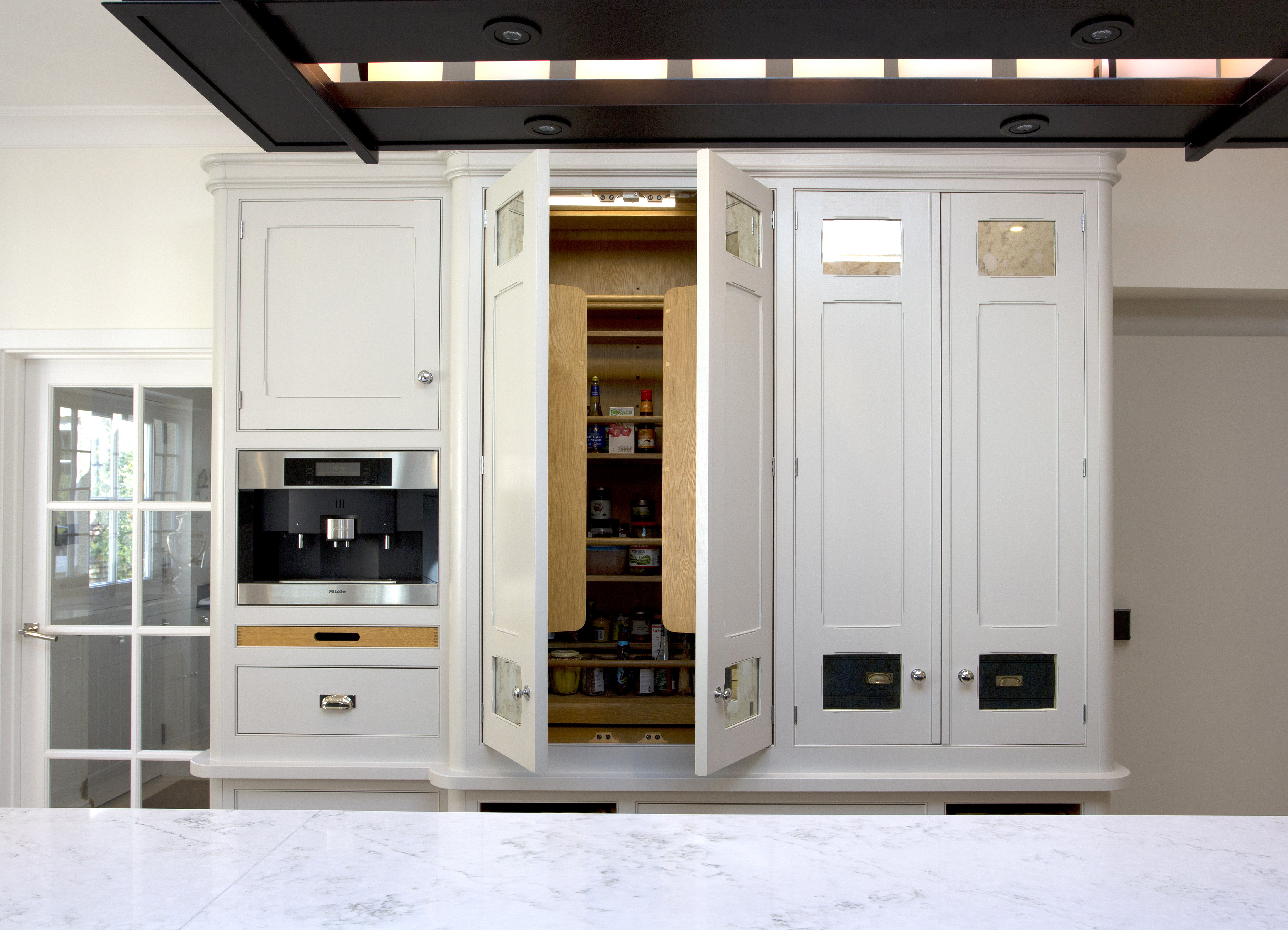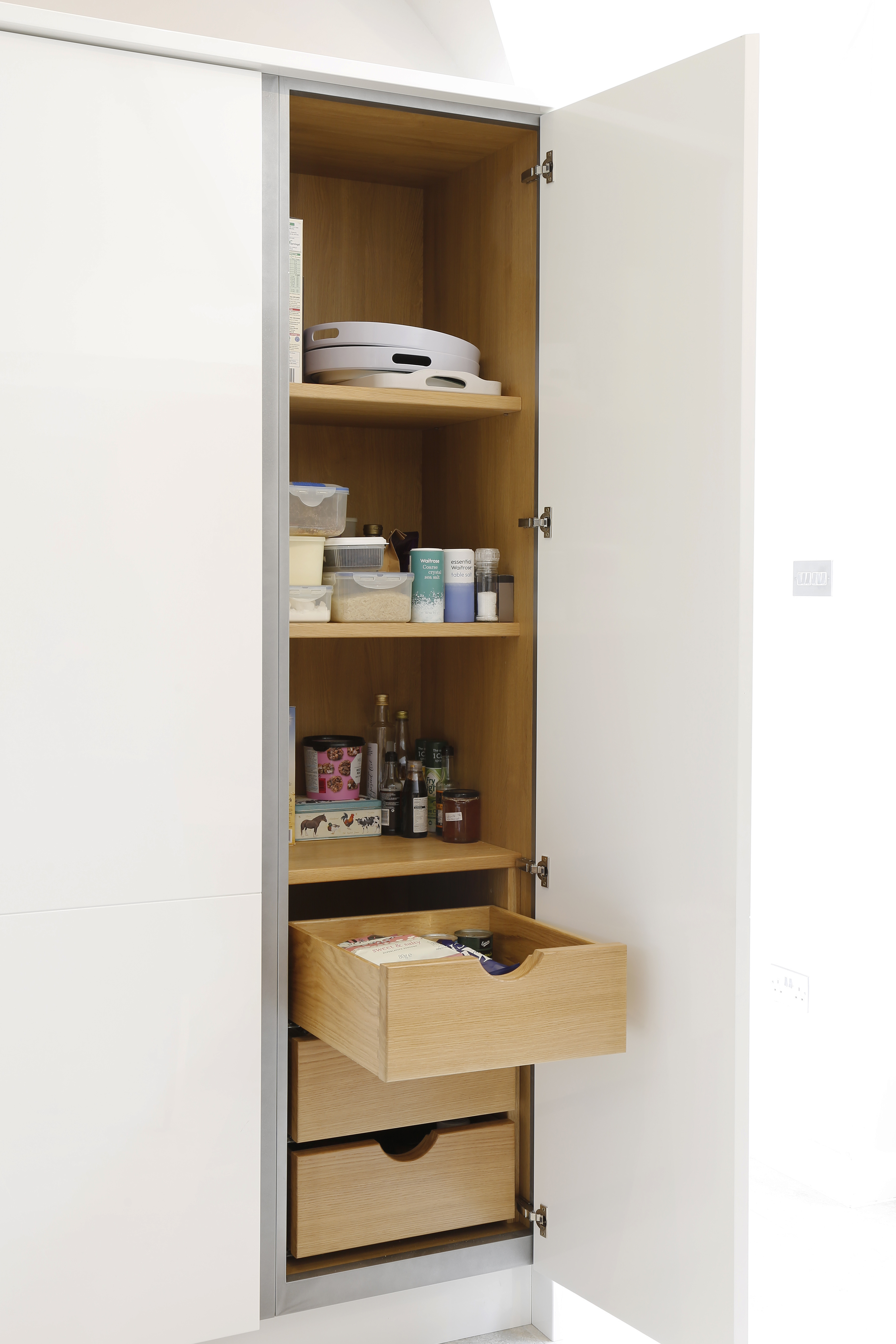 ---
The Walk-in Larder
For those with plenty of space, a walk-in larder is a great way to store and manage all of those household essentials. This design allows you to keep pretty much all your dry ingredients in one place, meaning you don't have to rummage through countless cupboards trying to find that one key ingredient!
It's also a excellent idea if you want to quite literally close the door on visual clutter, maintaining a calm and relaxed feeling in your kitchen.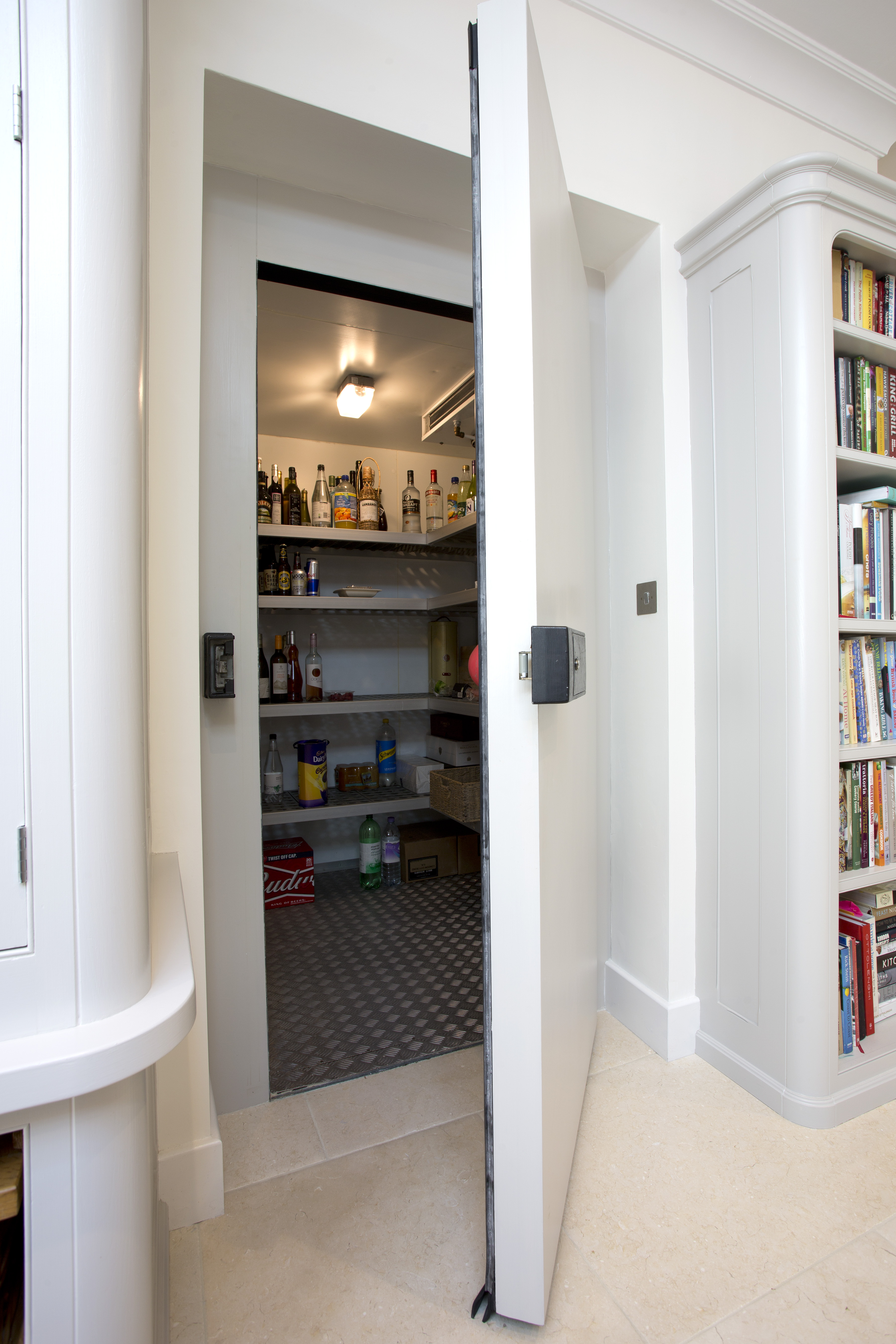 ---
If you are looking to design your own bespoke kitchen and would like further information, John & the team would be delighted to help. 
Please get in touch via our Contact Page.