Here at Griggs & Mackay, we love to demonstrate our flare for design… especially when it comes to building beautiful, bespoke kitchen islands.
Whether to sit and enjoy a leisurely breakfast, or to sprawl out the ingredients for your favourite recipes – our kitchen islands are designed to be practical, multi-functional and in-keeping with your unique style.
So, how best to decide on how you want yours to look and function? Here are a few of our most-loved Griggs & Mackay designs to inspire you!
---
Curved
For a modern and elegant kitchen interior, introducing curves into your kitchen island design is certain to create impact. Flowing contours break up the straight lines of a traditional kitchen, for a space that is relaxed and comfortable.
With deep drawers and cupboards for maximum storage space, an integrated sink and optional dining area, this curved kitchen island seamlessly blends functionality with unique design.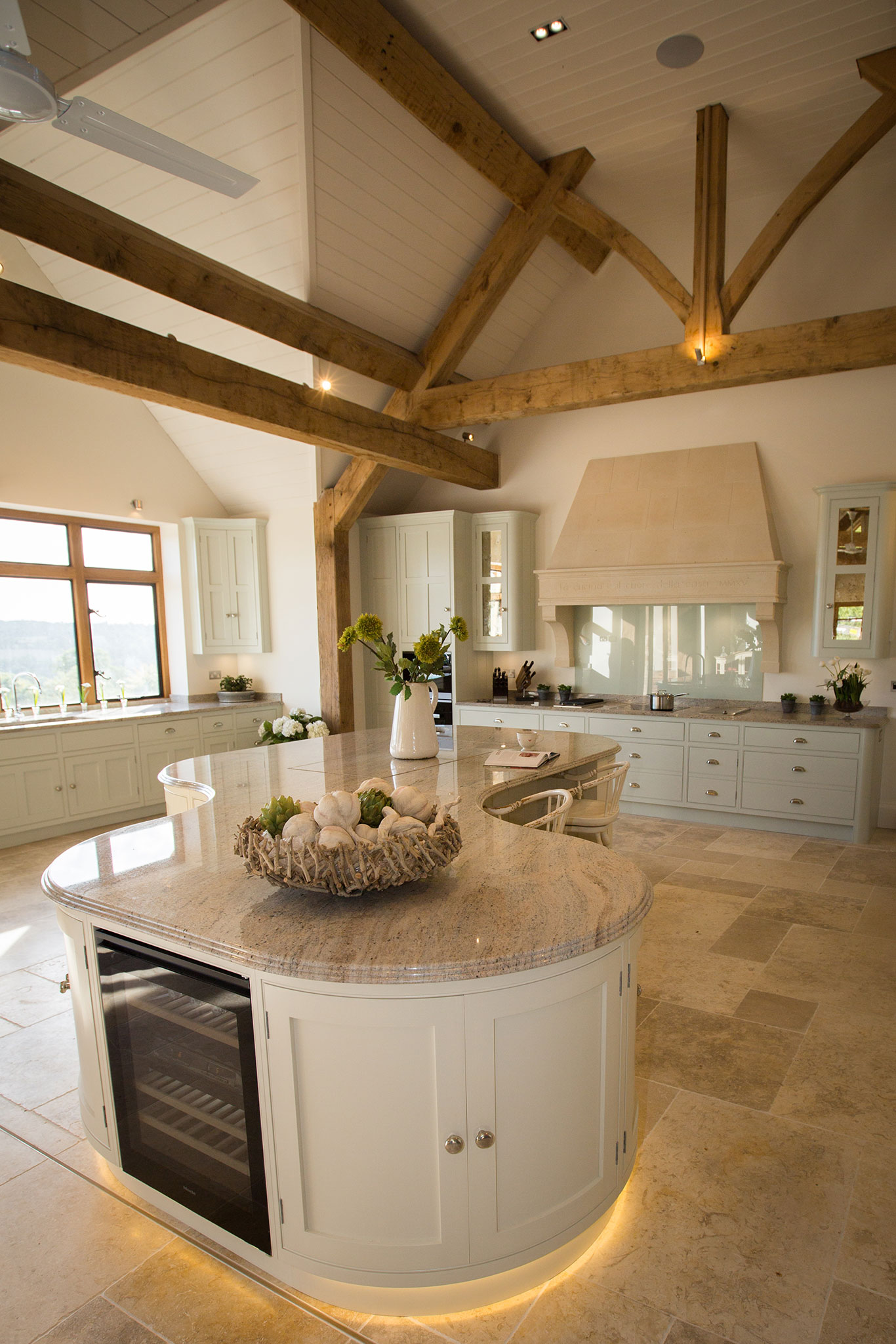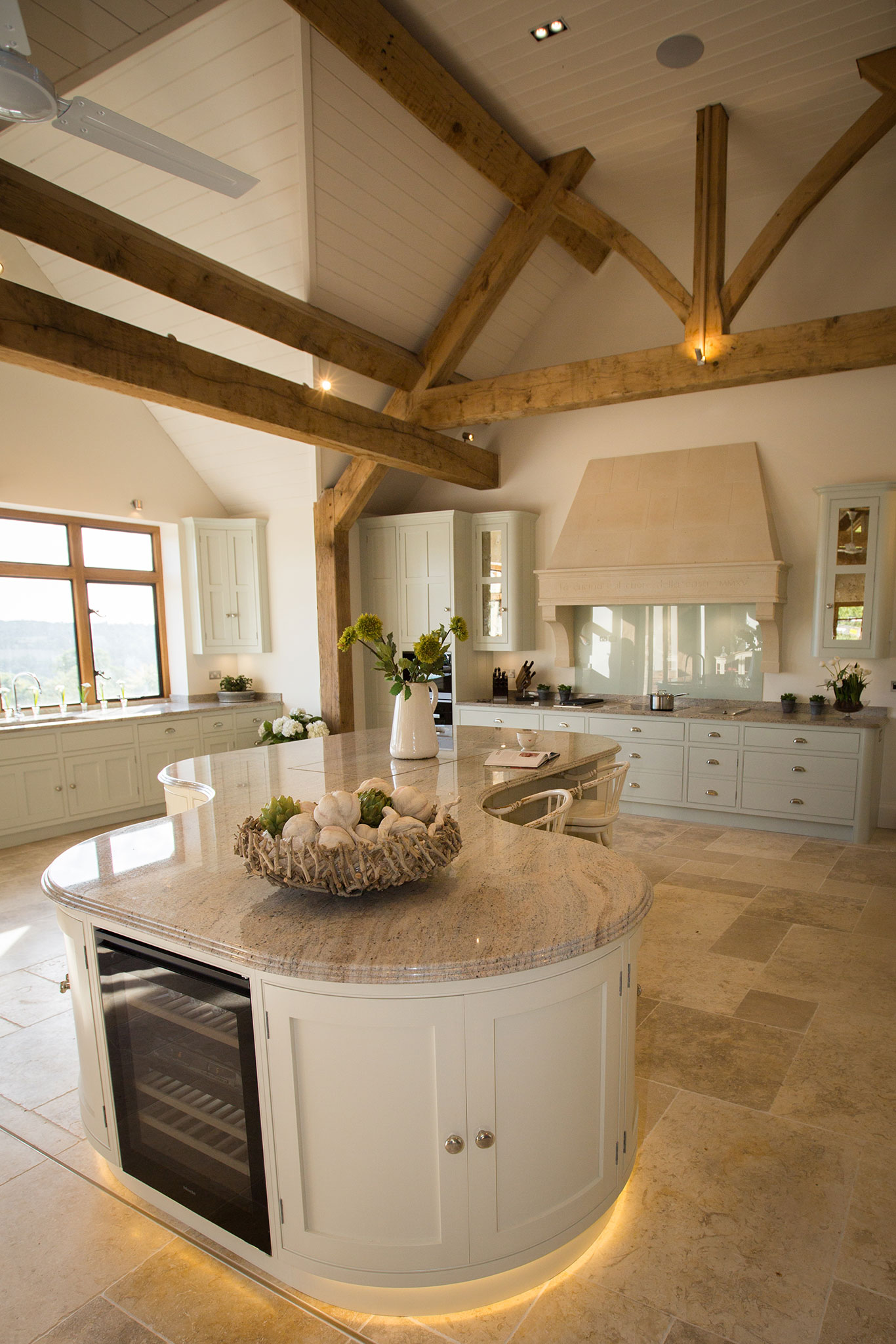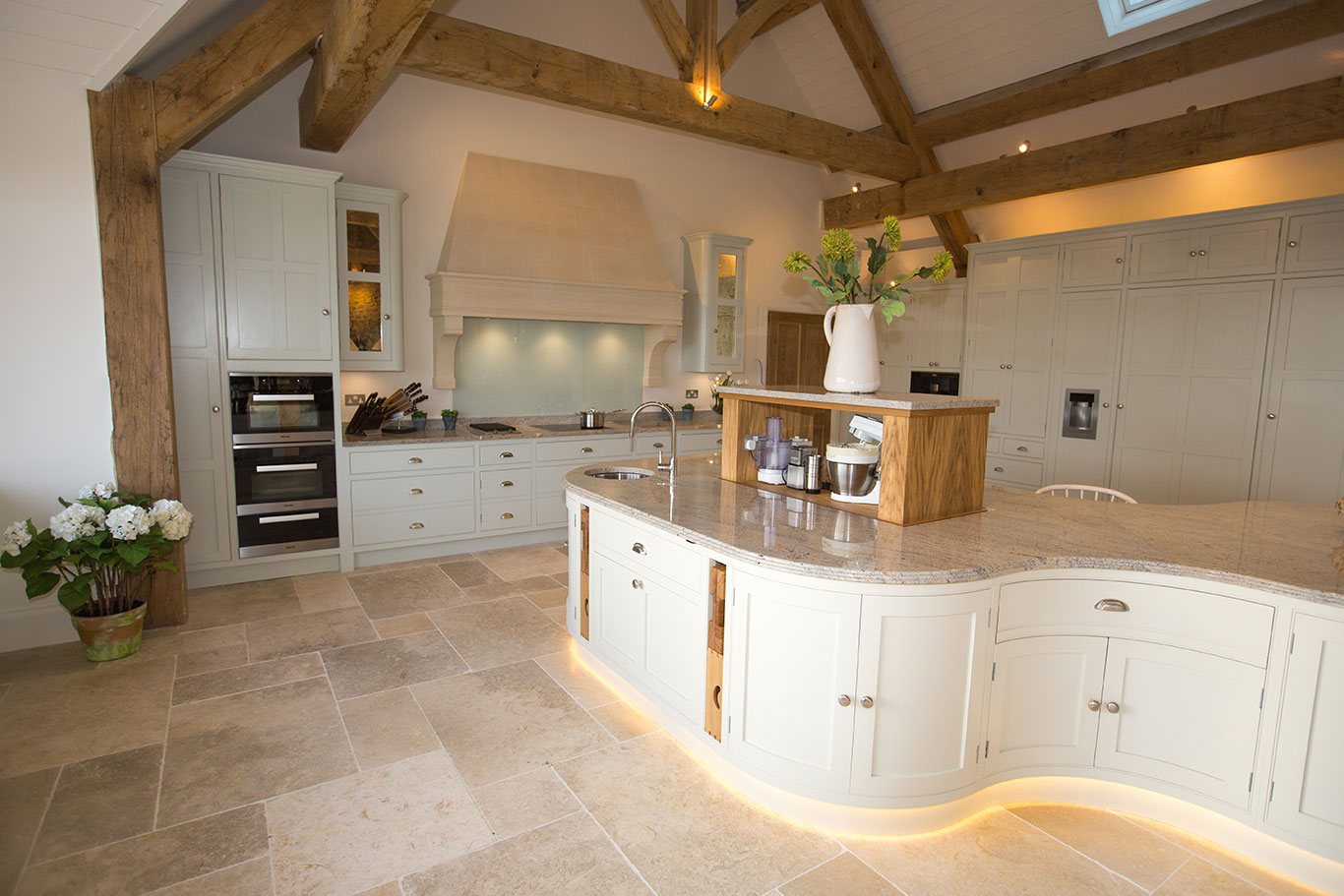 ---
Split-Level
If you have an expansive open-plan kitchen, a split-level island can give both dimension and texture to the space, with each level providing different storage options and 'zones of use'.
Choosing to incorporate a combination of materials – such as marble, granite and wood – will further break up the space and create an exciting visual impact.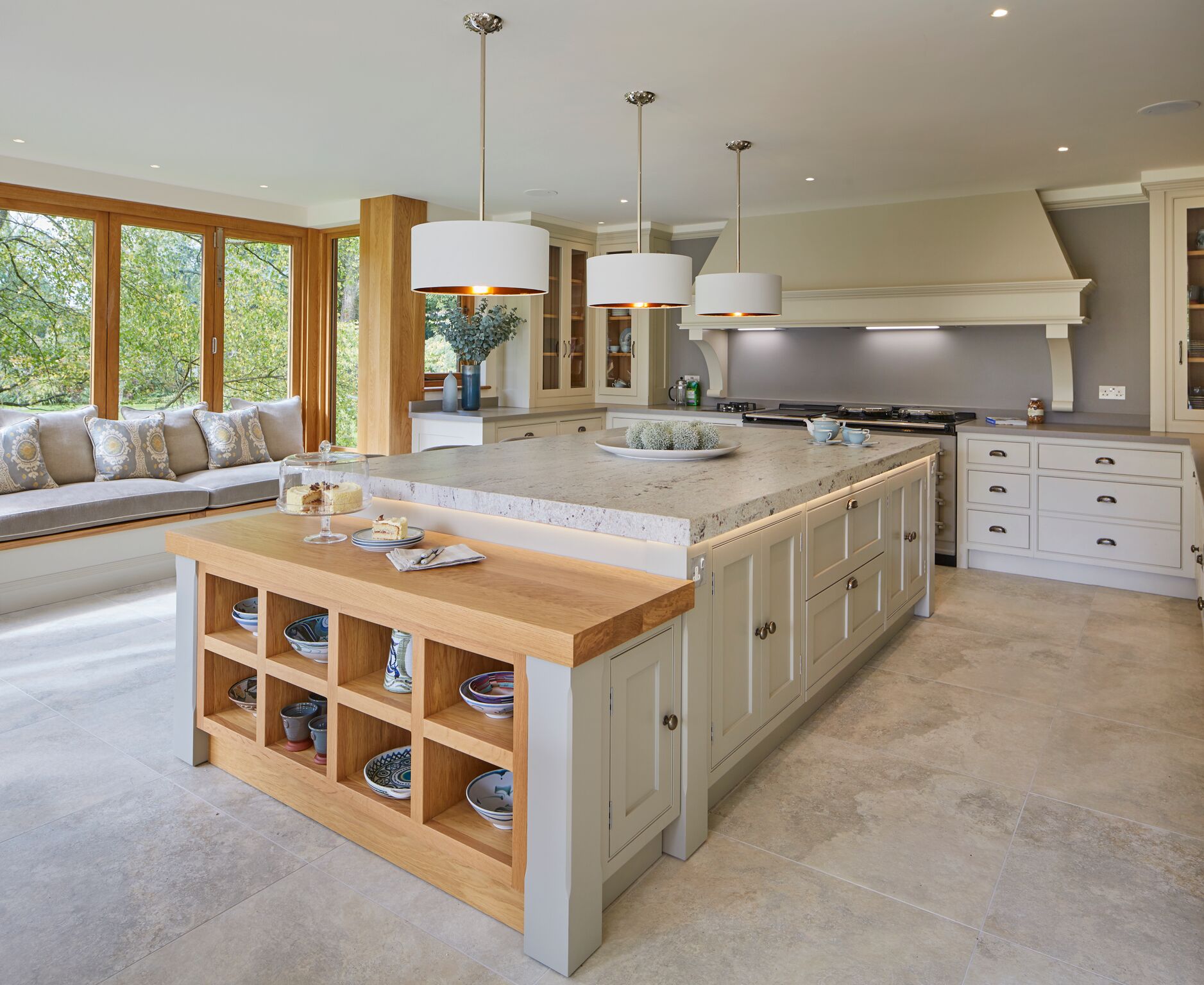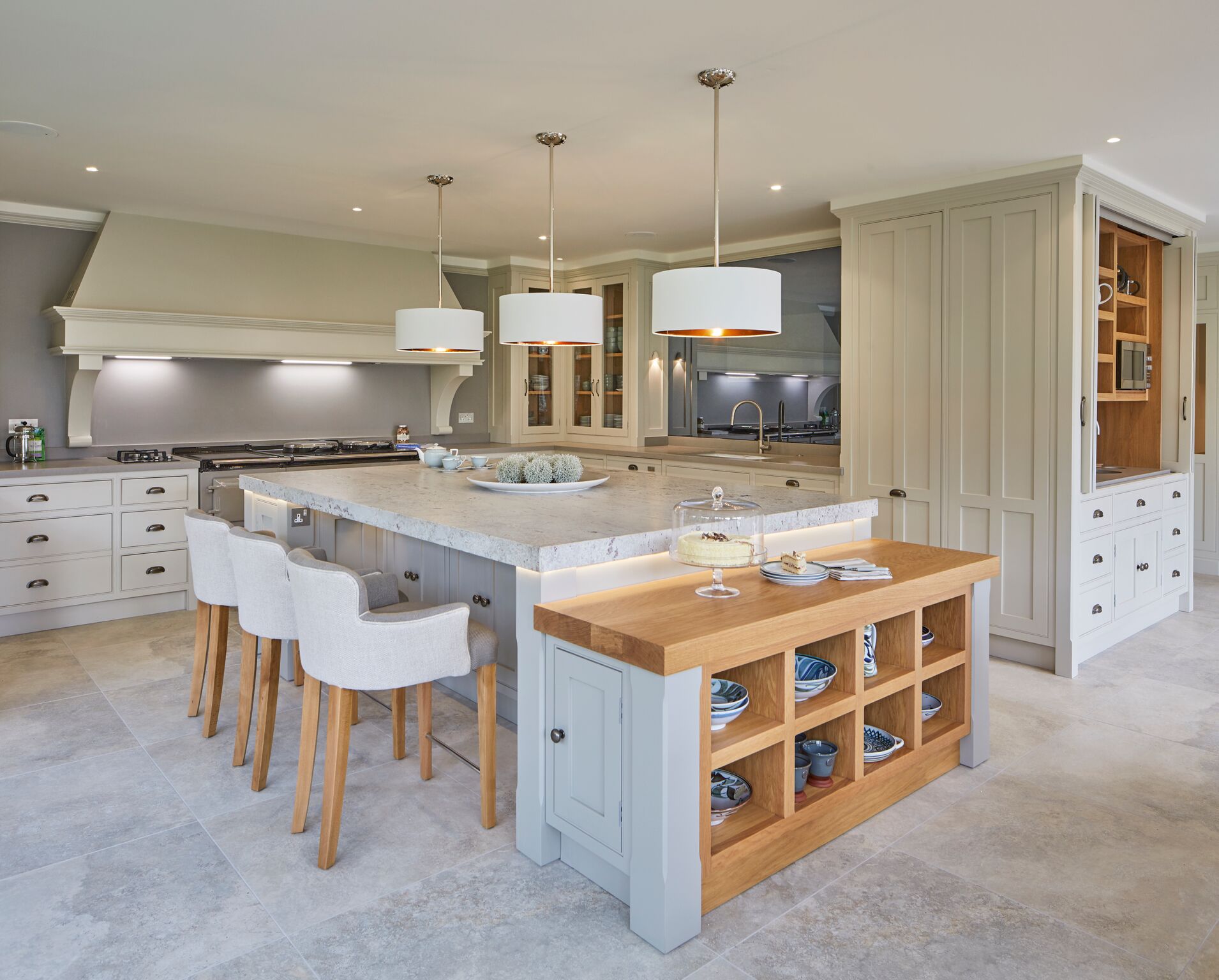 ---
Contrasting Colour
Sometimes your kitchen island insists on being the star of the show, whether you opt for a bold colour-pop, or a contrasting tone.
By moving away from the more conventional colour schemes, you can really let your imagination run wild. This pillar-box red painted island creates a stunning focal point, breathing a whole new life into this traditional kitchen design.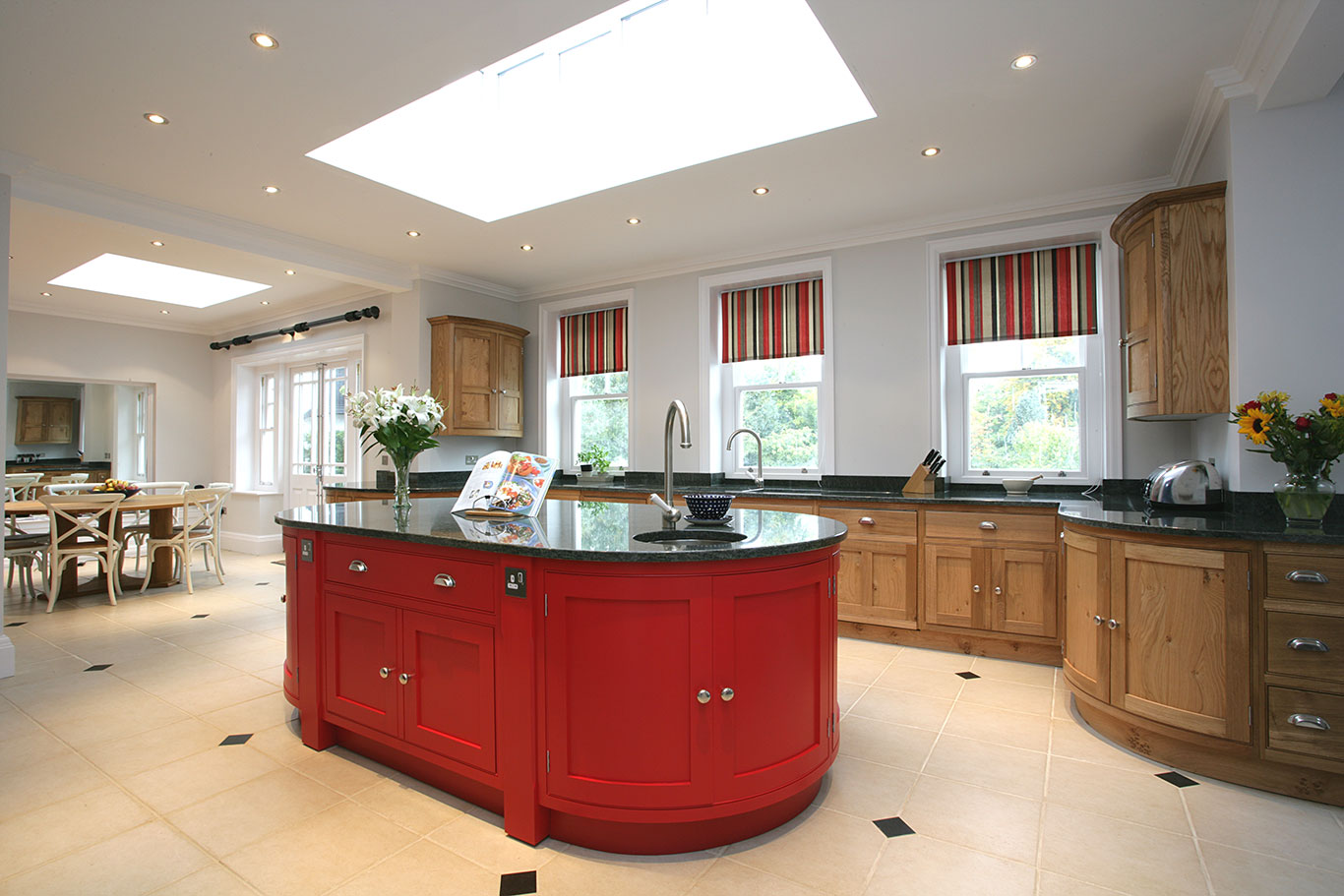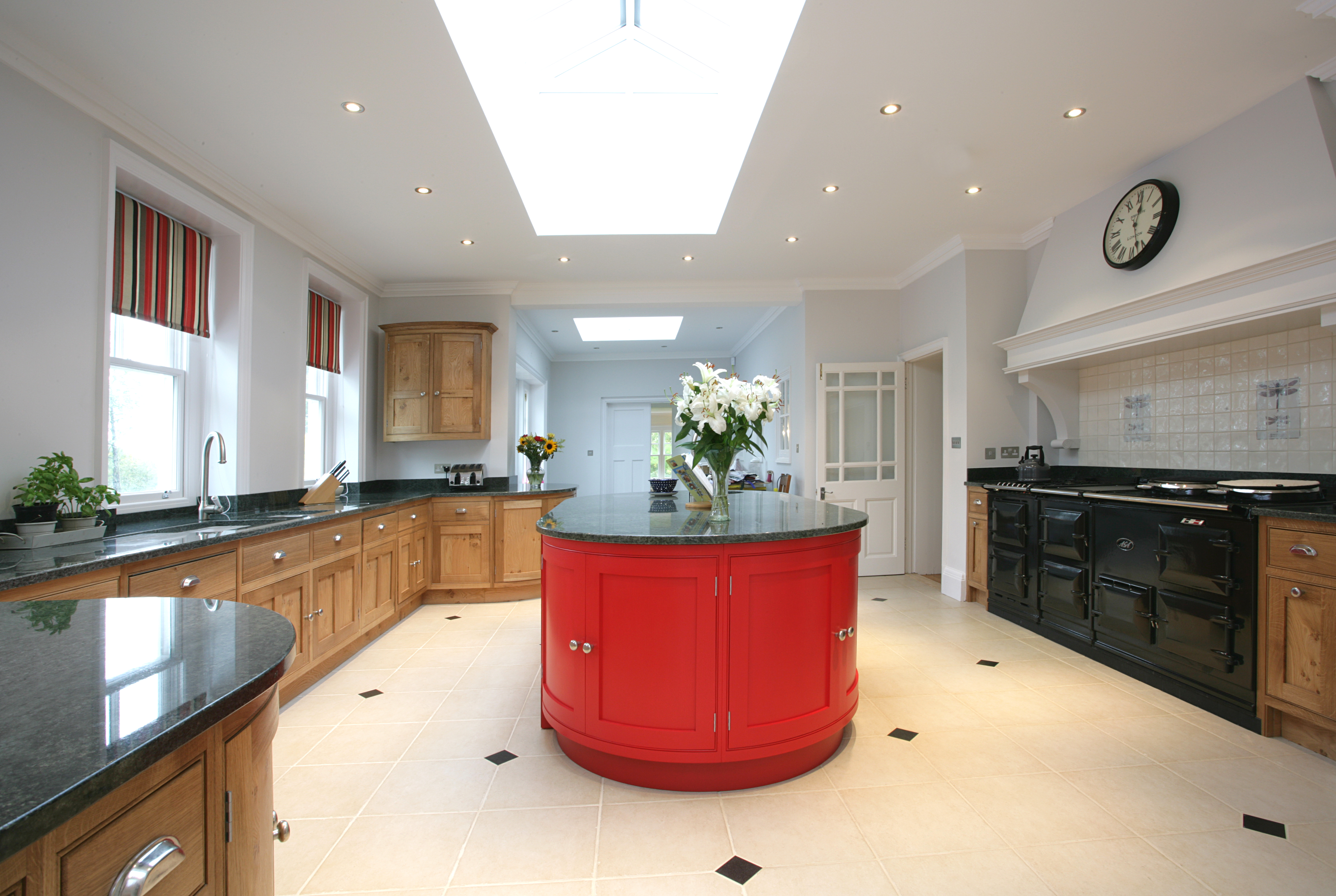 ---
Rectagular
This large rectangular island was designed to mirror the beautiful ceiling light above, whilst also working with the dimensions of this kitchen space.
A rectangular shape easily allows for an optional seating area to be created at one end. Plus, the addition of a small sink and hob means that everyone can get involved with food prep!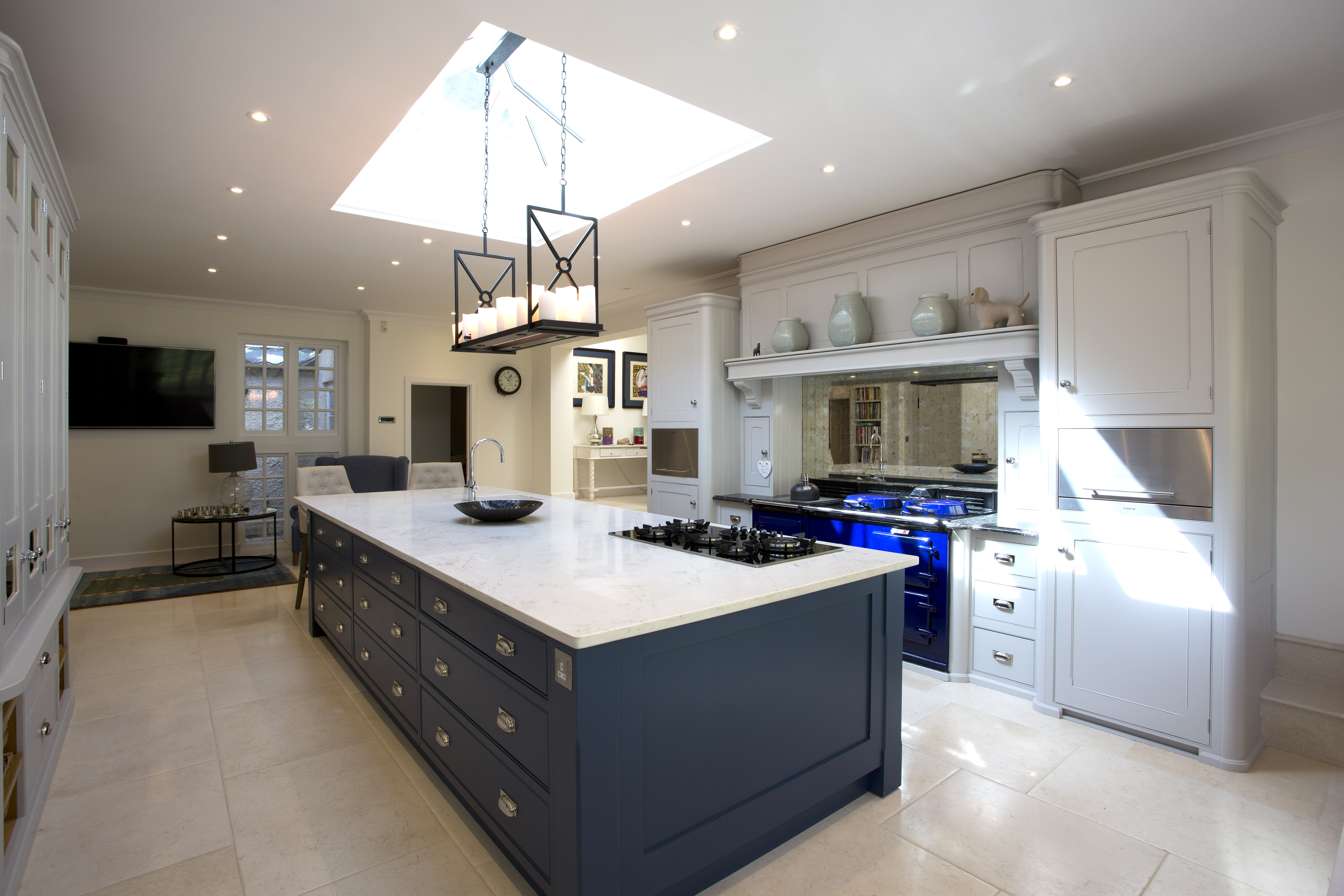 ---
Integrated
Sometimes a kitchen's dimensions or structure won't allow for a central unit. In which case, an integrated breakfast bar or peninsular island can create a versatile space to socialise and eat.
This type of island can also be a great way to section off living areas, whilst providing additional, ingenious storage space.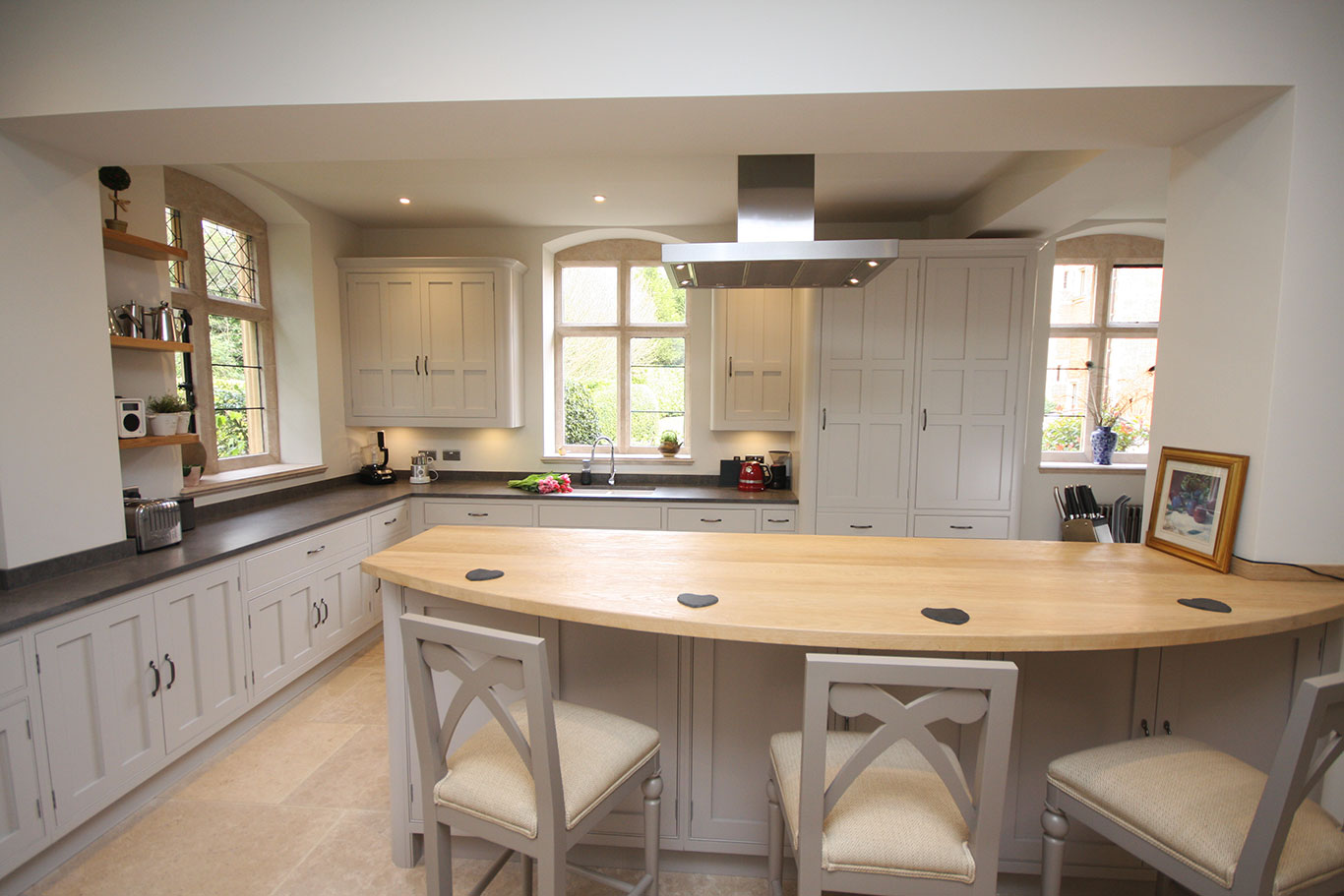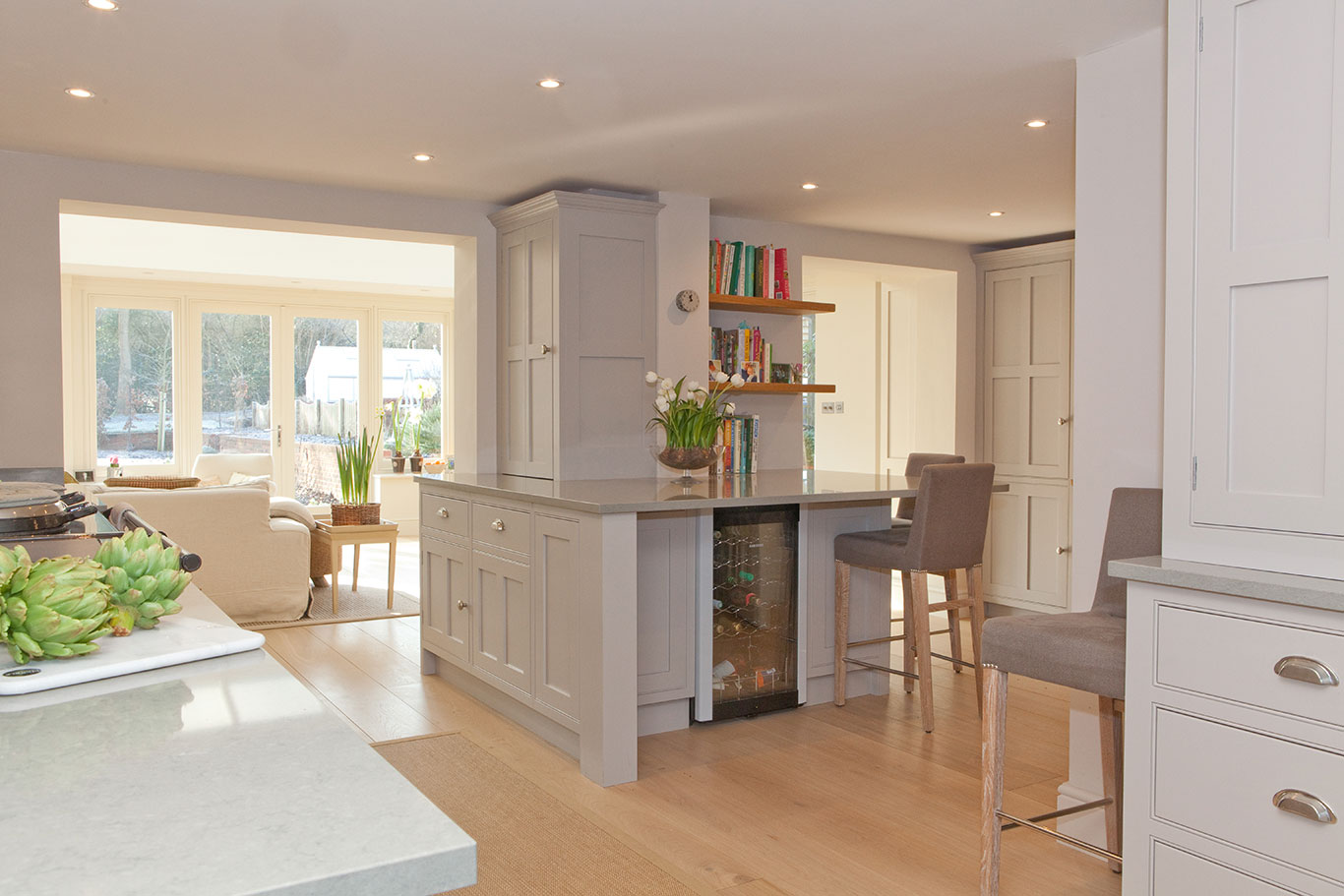 ---
If you are looking to design your own bespoke kitchen and would like further information, John & the team would be delighted to help. 
Please get in touch via our Contact Page.