Thinking about the layout of a new bespoke kitchen can sometimes be the trickiest part of the design process.  If it isn't decided during the initial planning stages, it can end up being both costly and time consuming!
Many kitchen design companies have a limited portfolio of off-the-shelf options, which may work well for your space. However, by working with bespoke designers like us, there is a limitless range of ideas and possibilities.
At Griggs & Mackay, we like to spend ample time discussing how you want to use your kitchen space, as well as how your kitchen should look and feel. Our talented architects and builders use their knowledge and expertise to implement your vision, creating a space that's right for you and your home.
So, to get you started, here are a few tips on planning the layout of your kitchen…
---
What are your requirements?
As a very much design led kitchen-maker, the look and feel of your kitchen are very high on the list of our priorities, but we will always advise you if the design moves away from functionality.
Firstly, it's important to think about how your kitchen space will be used. Is it a family kitchen, a kitchen for entertaining or for a keen chef? These factors will inspire different designs for different requirements.
Then, it's wise to consider various other factors that come into play, including the distance traveled between the key kitchen zones – cooking, washing and refrigeration.
After this, it's important to consider extraction and waste, as this can have a huge impact on the layout if proximity is restricted.
---
What are your layout options?
Technically, kitchen layout options range from galley, single-wall, L-shaped, U-shaped kitchens, or parallel-wall kitchens. You may already have a specific space to work with, or you may have the option of choosing the best shaped space for you – we can help with either!
Galley
Just like the compact galley on ships, galley designs optimise space by packing in an abundance of storage and worktop area, making them ideal for small kitchens.
To avoid a 'corridor' effect, where the kitchen feels small and enclosed, we opt for wall units or shelving, as this will help to open up the space.
As pictured, using high-gloss finishes in pale colours really helps to reflect light and enhance a sense of space.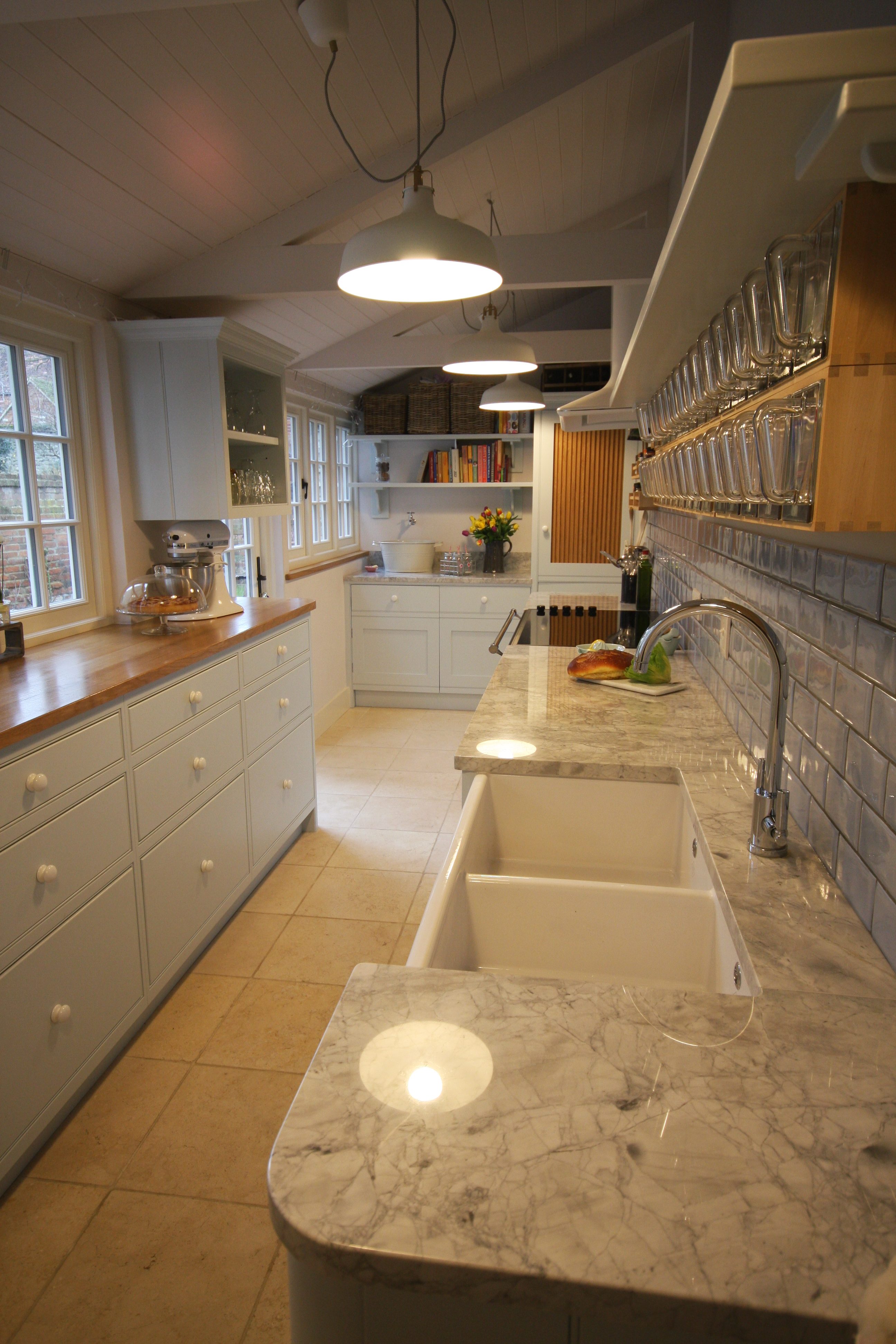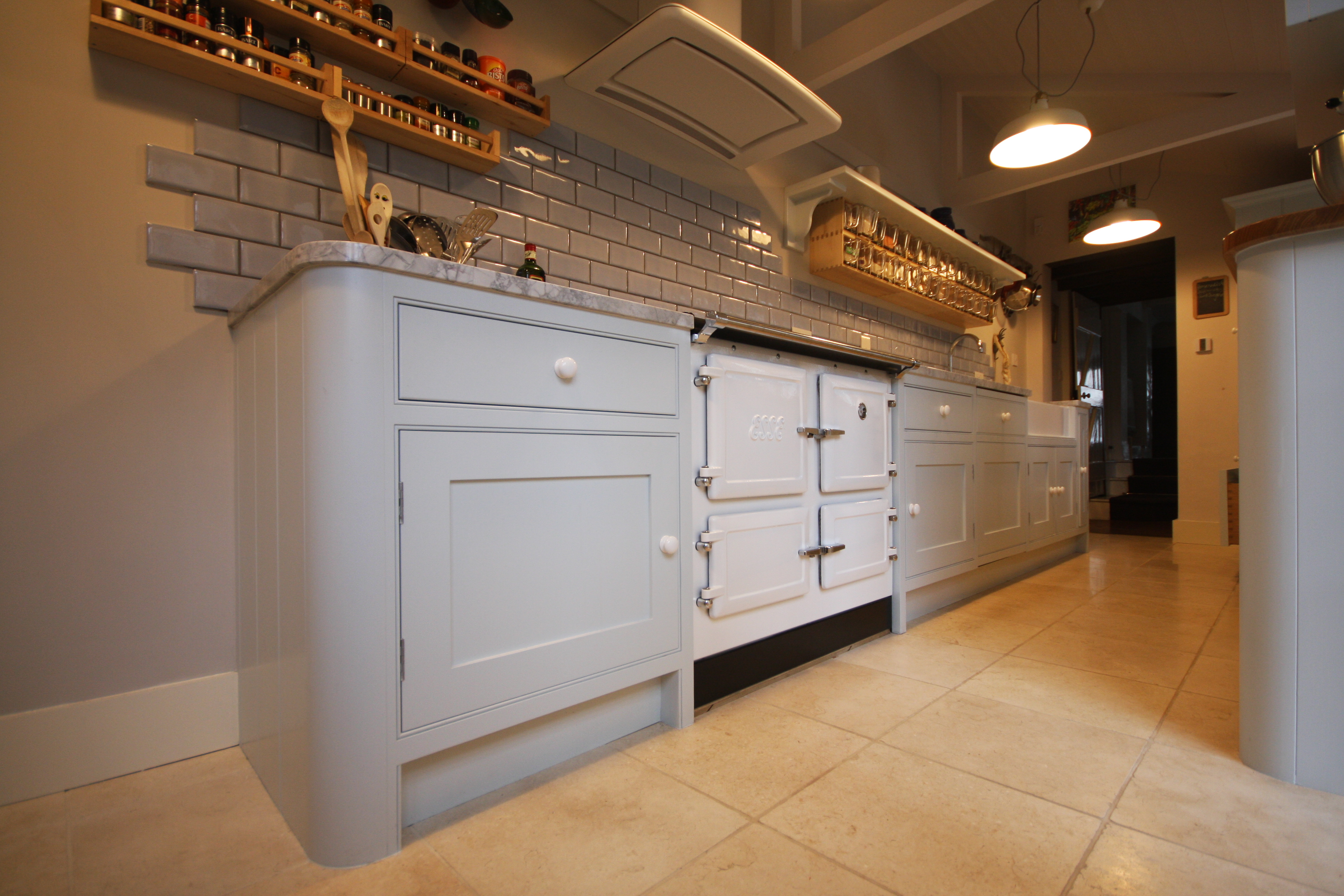 ---
Single-Wall
Where kitchen space is at a premium, a single-wall layout is a stylish and practical solution.  While its small footprint might at first seem to be a drawback, a single-wall kitchen encroaches less on an adjoining living space, freeing up more space.
This open-plan design, pictured, is typical for a single-wall layout, and complements contemporary open-plan living.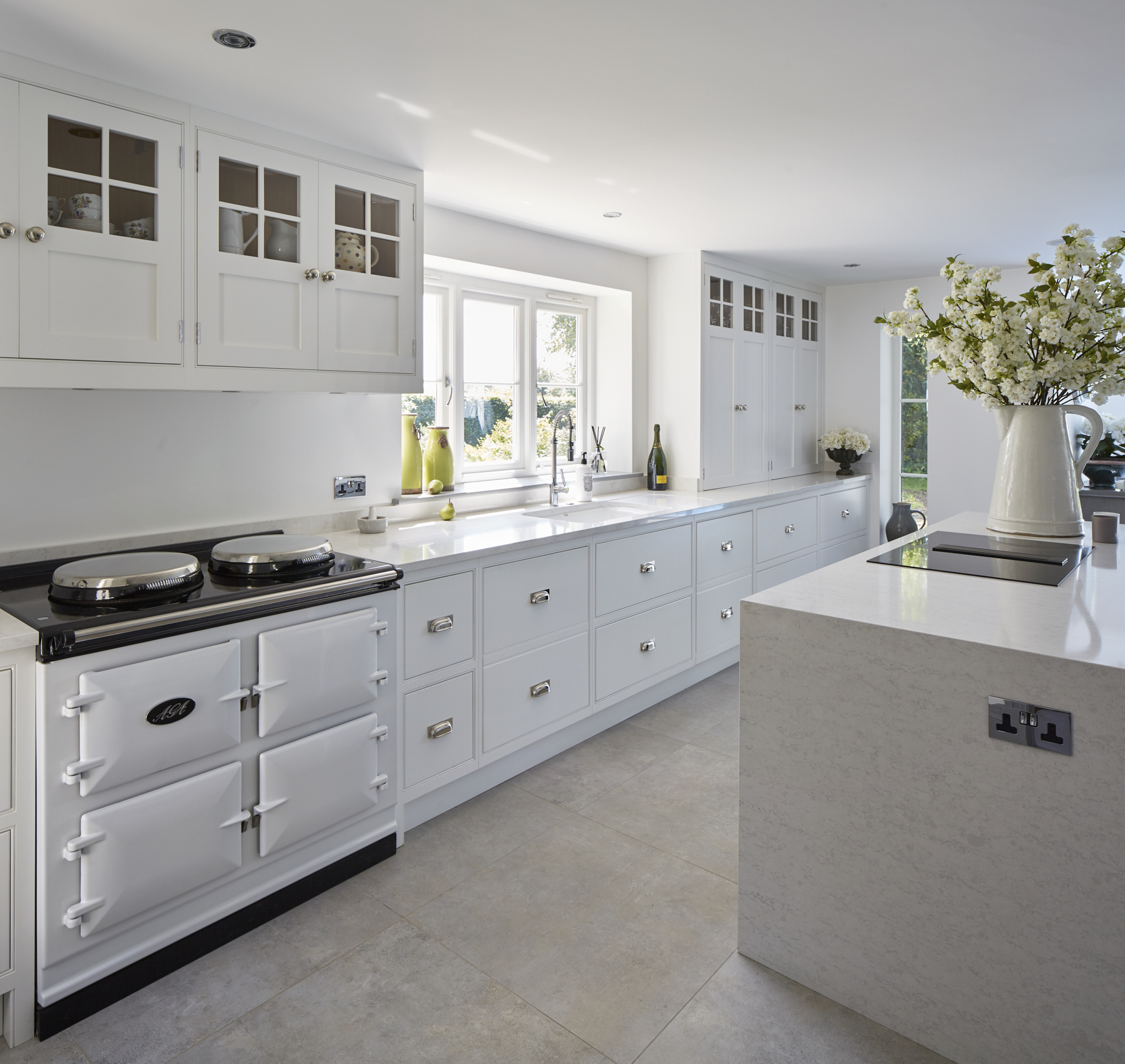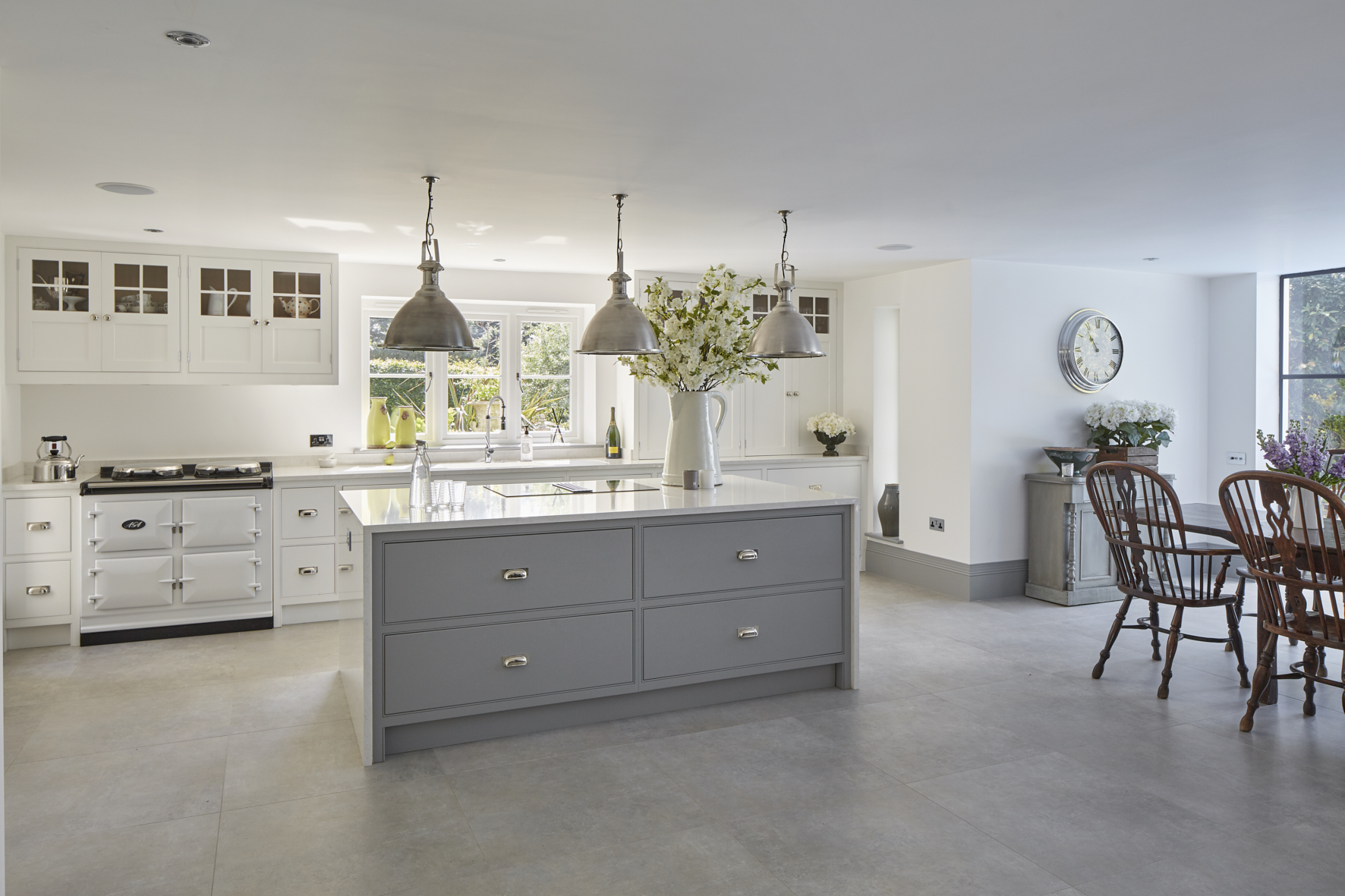 ---
L-Shape
A classic layout that works in any sized space, the L-shaped kitchen is practical, concise and looks great. Often located in the corner of a room, this allows for plenty of movement within the space.
In a small kitchen, an L-shape is ideal as it concentrates all storage and appliances into two sides of the room, leaving the rest of the kitchen open and making the overall space seem bigger.
This layout works with all types of cabinetry and can be flexible to adapt to structural needs, such as sloping ceilings or large windows.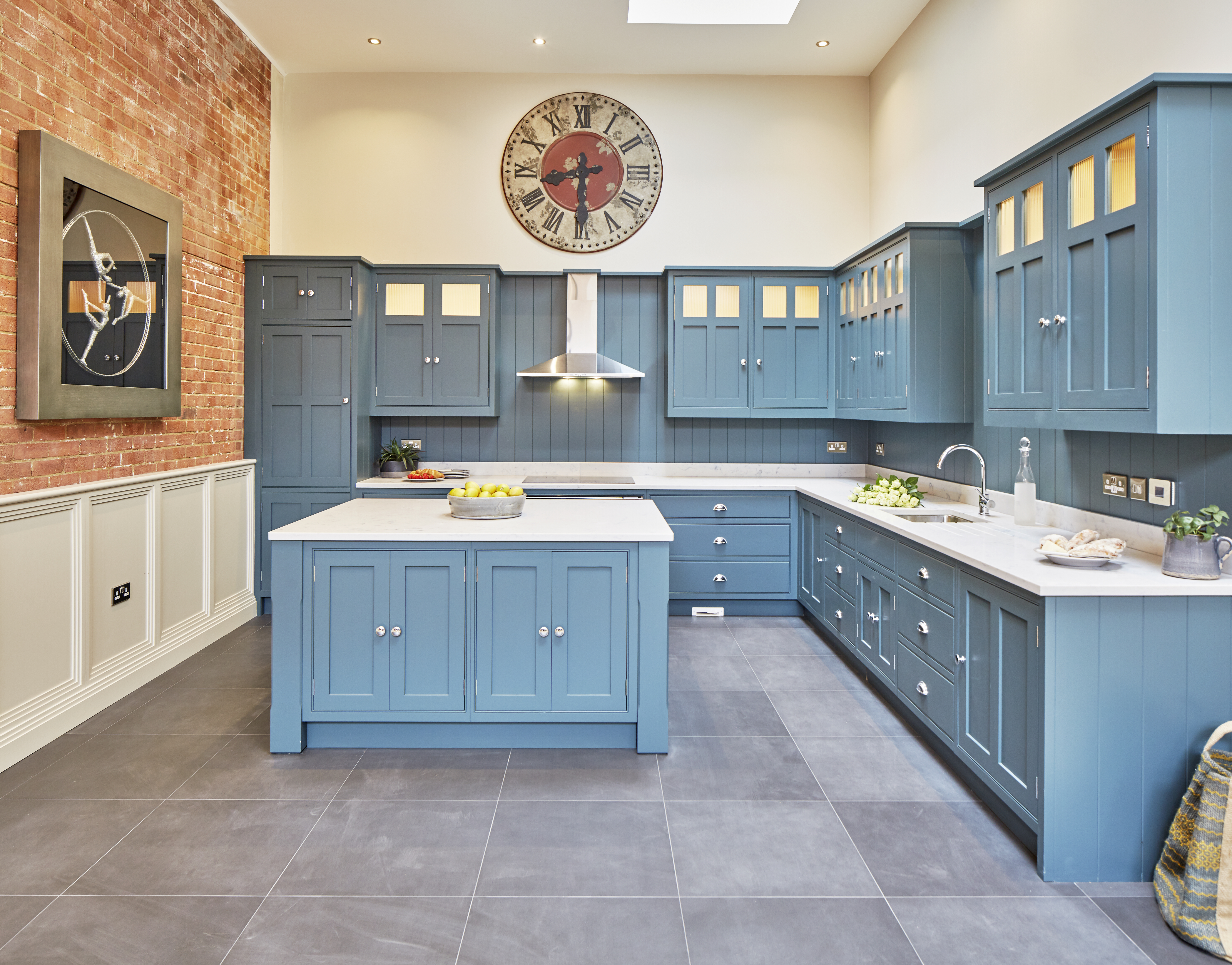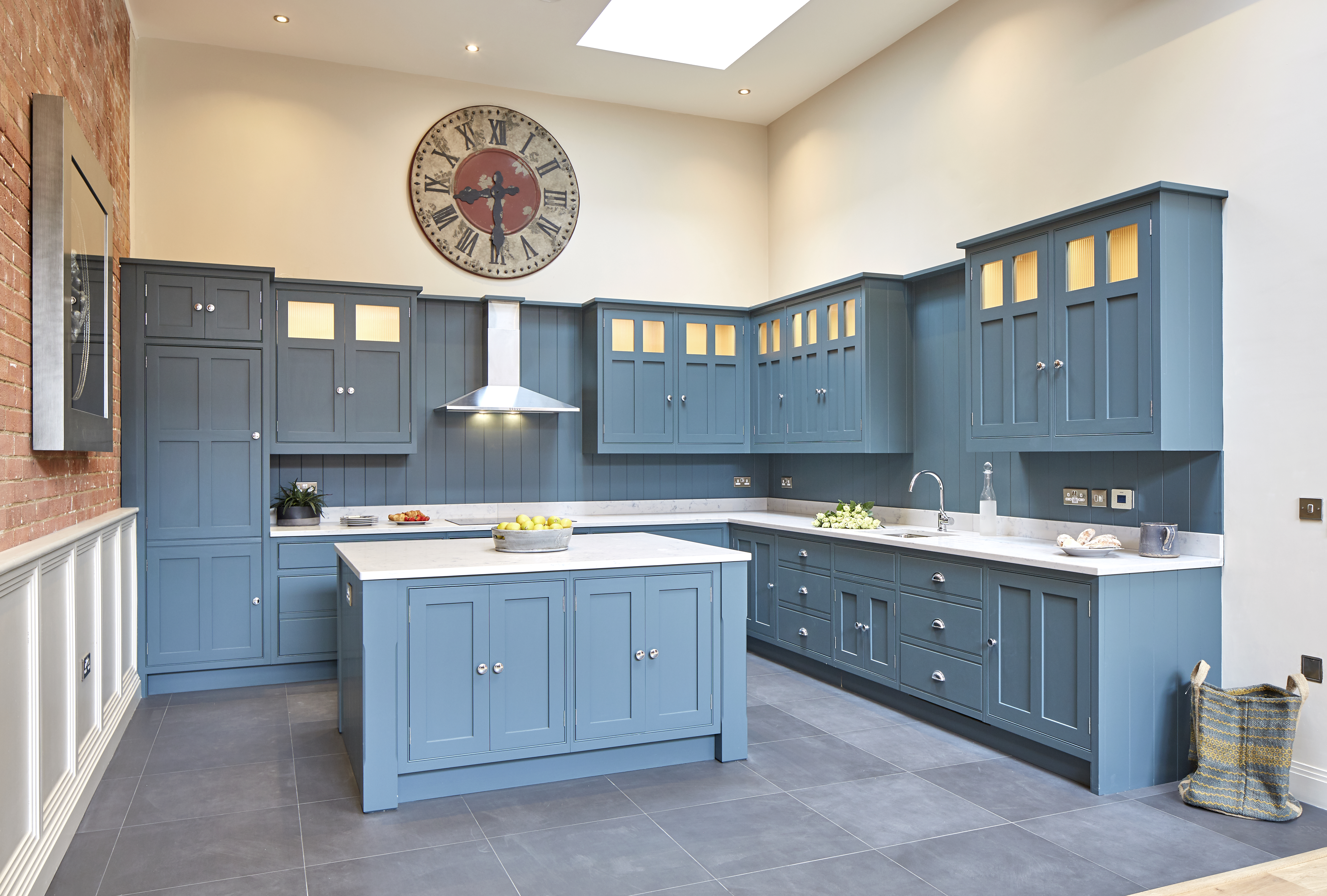 ---
U-Shape
The U-shaped kitchen is probably the most practical of kitchen layouts, as it can provide an additional run of potential storage or appliance space compared with a galley kitchen or L-shaped kitchen.
U-shaped kitchens work best in large spaces, but even small kitchens can benefit from its design, as long as you have at least two metres of moving space between the opposite  units.
The design concept of the 'golden triangle' is a natural fit with a U shape, as you can keep your fridge, cooker and/or hob and sink on opposing sides to one another – making your kitchen easy and efficient to use.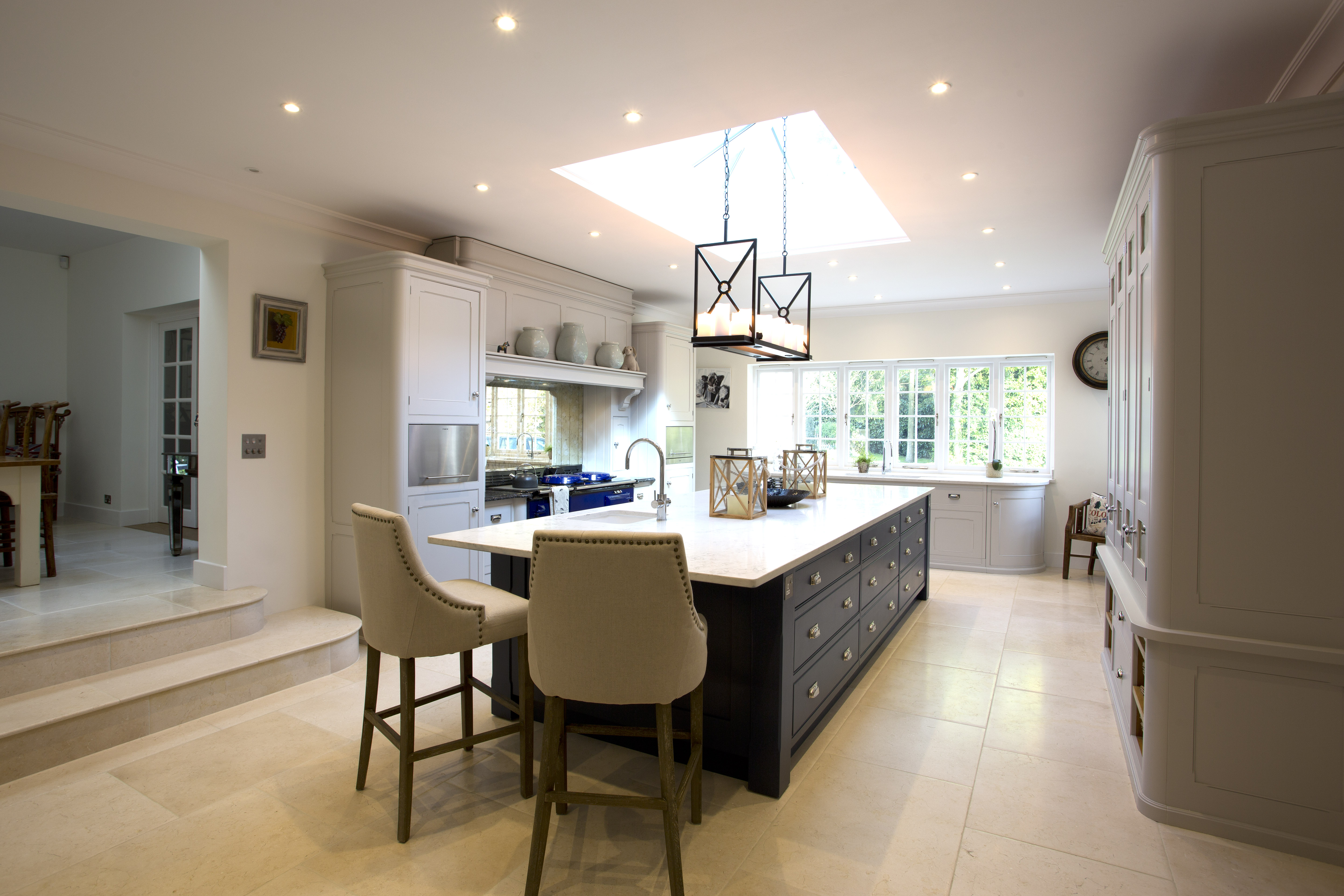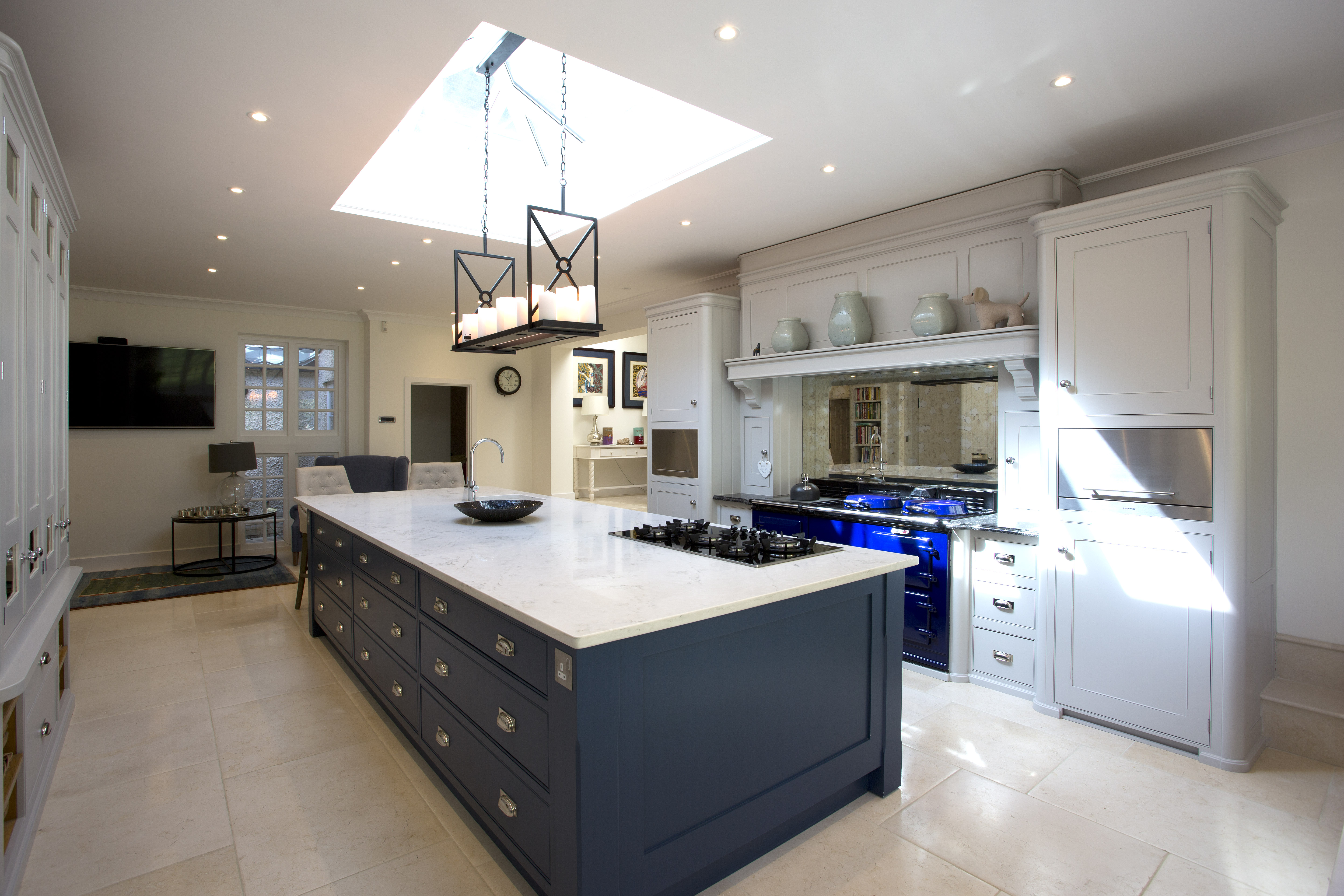 ---
Parallel Walls
The parallel kitchen layout suits a range of homes, as it gives a a great deal of flexibility in the design your space. Making complete use of all the floor space, this model provides ample work and storage space, without looking cluttered.
This simple layout can open up a room, allowing for a substantial central island, without disturbing the flow of the kitchen. You can therefore have designated spots for everything you need on each side of the kitchen, making for an organised and efficient space.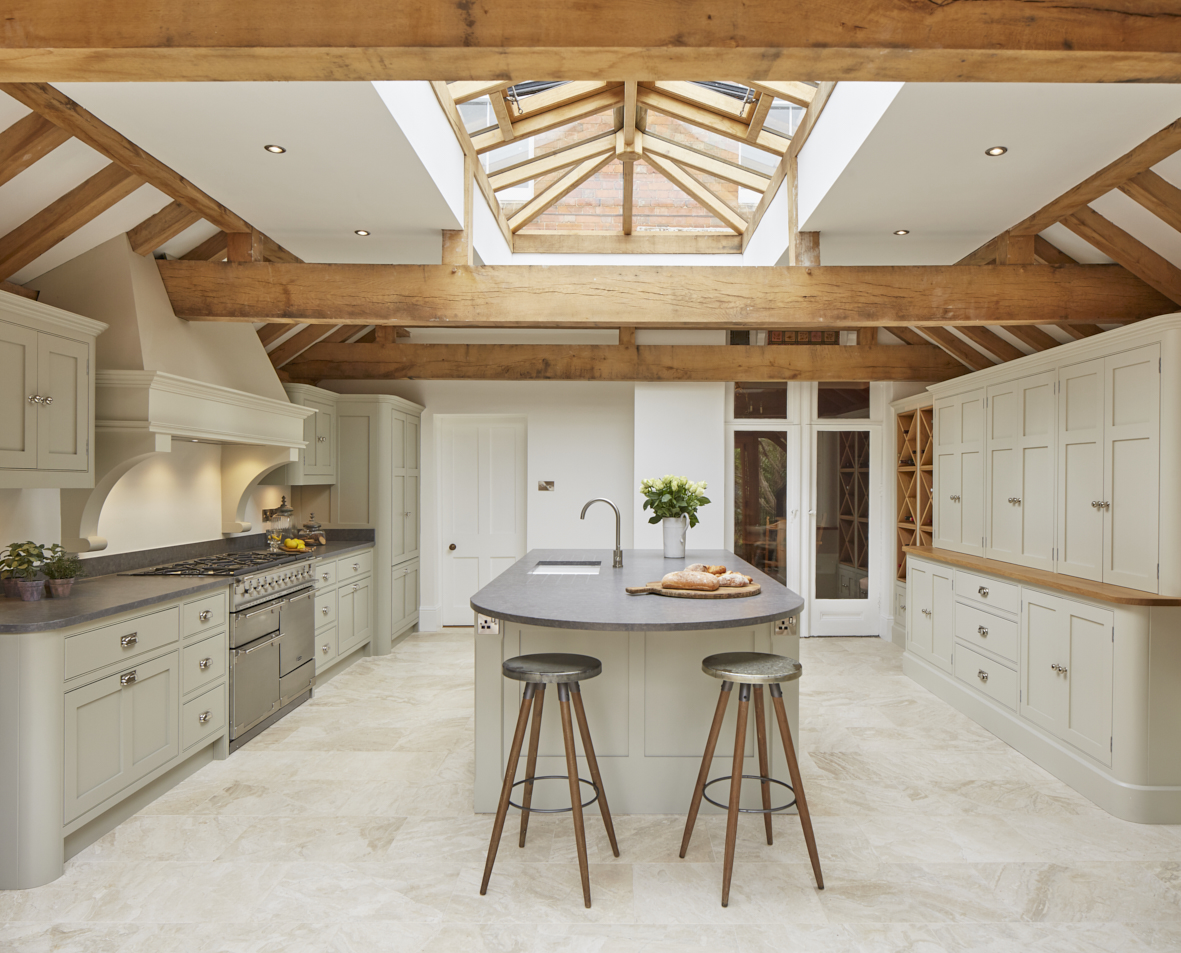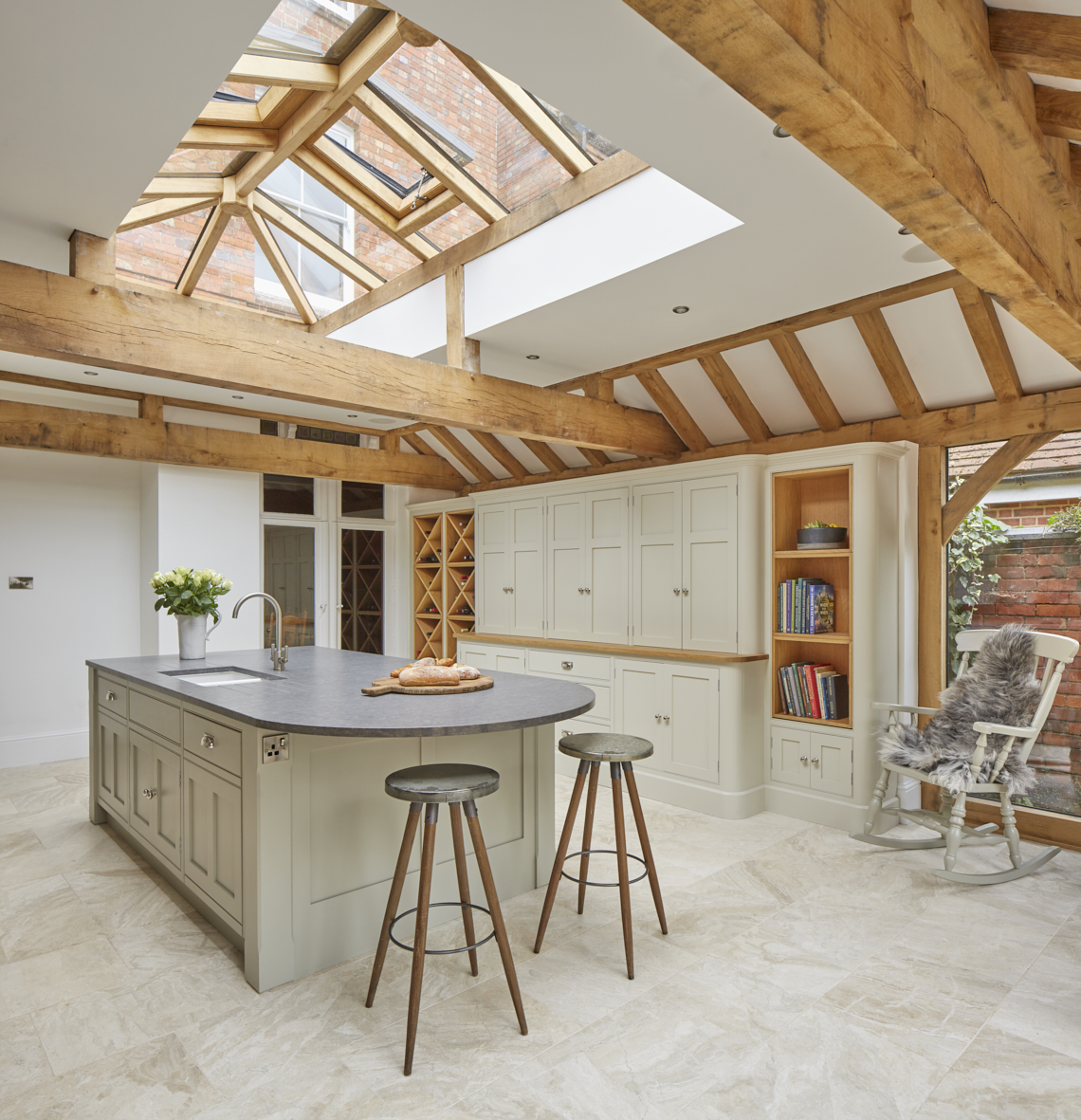 ---
If you are looking to design your own bespoke kitchen and would like further information, John & the team would be delighted to help. 
Please get in touch via our Contact Page.